UPDATE: Gamescon has told Eurogamer that Half-Life 3 and Dragon Age 3 appeared on a list of games expected at the conference by mistake, although no reason was given.
Half-Life 3 will be revealed at the Gamescon trade show this week, according to a list on the official website, detailing all the titles that will be launched at the event, which kicks off on 14 August.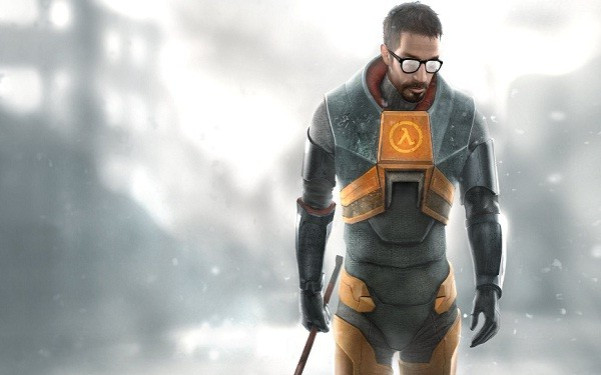 Despite making no previous announcement about the third installment to the Half-Life series, developer Valve is clearly listed in the PDF, alongside the game's title.
Although the list of games is published on Gamescon's own website, a disclaimer at the top states (translated from German) that the list comes with no guarantee, that the site takes no responsibility for the accuracy of the information, and admits that it is gathered from internet forums and blogs.
It's been nearly eight years since Half-Life 2 was first launched on the original Xbox console, while Half-Life 2: Episode Two following in 2007, bringing the franchise to the Xbox 360 and PlayStation 3.
Turning the excitement up another notch, video games magazine Game Informer has confirmed that for the first time in its history, it will be going to print a day later this month in order to accommodate for an announcement being made at Gamescon.

Half-Life 3 was due to follow on from Episode Two, but instead Valve switched its focus to spin-off Portal and its sequel Portal 2, both of which proved incredibly popular.
Now it seems Valve is returning once again to the Half-Life franchise, and with an all-new game, not just another episode of its predecessor.
Half-Life 3 concept art posted to the unofficial ValveTime site in June shows a wintery environment, characters dressed in cold weather clothing, and the Resistance helicopter crashed in the Arctic.
The pictures are believed to date from 2008 and were thought to be fake, but a member of the ValveTime team said: "For the avoidance of doubt, I just want to stress that we absolutely would not release these pictures if we didn't know for a fact they were real. They absolutely are."