Google's Play Store has just passed the one million app milestone while 50% of new tablets run Android.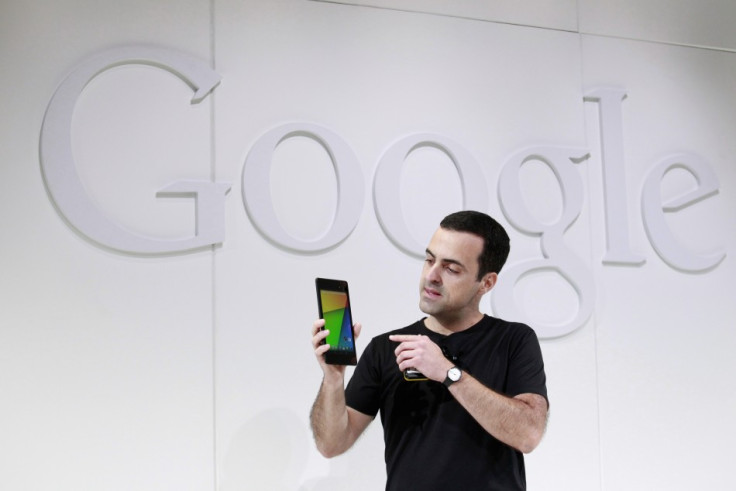 Google announced the second generation Nexus 7 tablet at an event on Tuesday in San Francisco, along with the latest version of its operating system, Android 4.3 (Jelly Bean).
However some of the most telling information about the company's eco-system came from Google's head of Android and Chrome, Sundar Pichai who revealed some interesting facts and figures about Android and the tablet market in general.
Pichai started by telling everyone what they already knew in that tablet sales by the end of 2013 would overtake the sale of traditional PCs. He added however that one in two of all tablets being sold today were running Android.
This will come as a surprise to many after Apple revealed during its earnings call last night that more than 80% of all web traffic on tablets was coming through iPads, leading CEO Tim Cook to spikely add: "If there are a lot of other tablets selling, I don't know what they're being used for."
Activations
Pichai said that Android tablet activations at the end of 2012 we were approaching 10 million, now that figure is close to 70 million. Referring to the Nexus 7 tablet on its own, Pichai said it had been incredibly successful for them and their hardware partner Asus, and Nexus 7 sales represented 10% of total Android tablet sales, or around 7 million units.
Looking at the content side of the eco-system, the Google Play catalogue has now passed the one million app milestone. Pichai revealed app downloads on Android, which were at 20 billion this time last year, have now passed the 50 billion mark.
While Android may have passed iOS purely in terms of number of apps available, it is still seen as the inferior repository in terms of quality and security. Developers are also less enthusiastic about developing apps for Android as they don't make as much money as they do on iOS.
Addressing this specific point, Pichai said that in the last 12 months alone the critical revenue per user metric has increased by 250%.
Tablet Apps
Another problem affecting Android is that it has a very limited selection of tablet-specific apps, which may explain a little why so little web traffic is being directed through them. Pichai said Google is doing a lot to address this, which a couple of tablet specific areas within Google Play, those these are woefully under-populated still.
Google also announced a new Games app, which will let you see your games, your friends and what games they are playing, your achievements and global leaderboards. It also lets you purchase games but only after re-directing you to the Google Play Store.