Hall of Famer Dan Henderson predicts who will beat UFC star Conor McGregor for lightweight title
Henderson says Eddie Alvarez did not fight a smart fight against McGregor at UFC 205.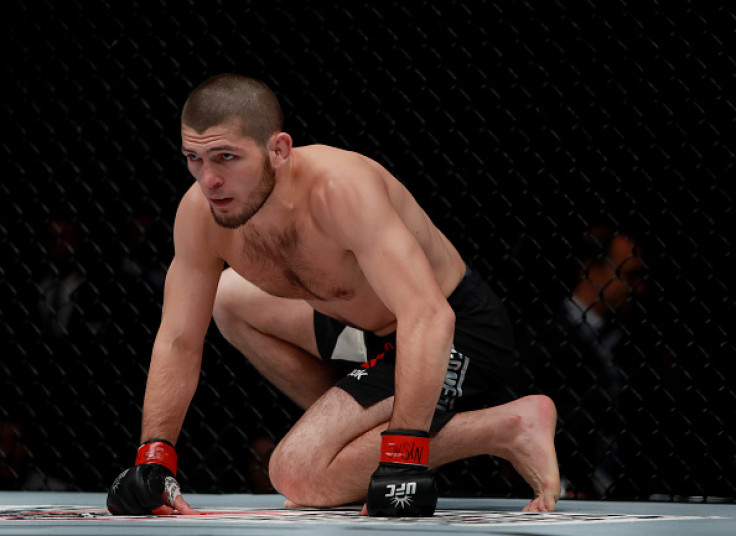 UFC Hall of Famer Dan Henderson has backed Khabib Nurmagomedov to beat Conor McGregor for the lightweight title, if the Irishman decides to fight The Eagle.
The 28-year-old returned to the Octagon after spending 2015 on the treatment table due to injuries. He was pitted against Michael Johnson in the lightweight division and the Russian had no trouble in beating Johnson at UFC 205 on 12 November.
Nurmagomedov's performance was sufficient for him to be one of the firm contenders for the lightweight title. McGregor defeated Eddie Alvarez at Madison Square Garden at UFC 205.
The Notorious, who is the current featherweight champion defeated the American and won the lightweight title. He created history in New York as he became the first fighter to hold two titles at the same time.
On the other hand, Nurmagomedov has an impressive MMA record (24-0) and an 8-0 win-loss record in the UFC. Henderson, who retired after losing to Michael Bisping at UFC 204, believes the Russian fighter can take away one of McGregor's two titles if the two fighters face each other.
"I think he [Nurmagomedov] definitely would take him [McGregor] down and beat the piss out of him," Henderson explained, as quoted by MMA Fighting.
"I think that kid that fought last weekend, I have trouble with his name, Magomedov, the Russian kid, that's at 155 -- I think he would definitely give Conor a huge problem."
Alvarez's defeat to McGregor has left the former fighter devastated as he lost his lightweight title to the Irishman at UFC 205. Henderson has given his verdict on the fight and also gave expressed his feelings on McGregor.
"I don't dislike him [McGregor]. I think it took me a while to kinda get onboard with him, just to see a little bit more well-roundedness," he said.
"He's always shown that he's got good hands, good kicks, but to see him against a couple different wrestlers that had good hands, it took me awhile to get onboard with him. I think Eddie just did not fight a smart fight whatsoever. He didn't use his wrestling whatsoever."
© Copyright IBTimes 2023. All rights reserved.