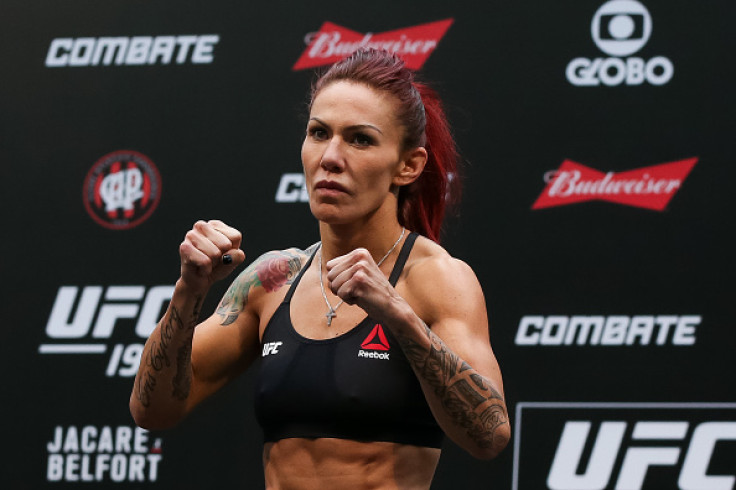 Cris 'Cyborg' Justino is convinced that a fight between her and Ronda Rousey will not happen, despite it being touted as the next big fight in the Ultimate Fighting Championships (UFC) women's division.
The reigning Invicta FC featherweight champion believes that the time for her fight with Rousey to take place has passed as the former UFC bantamweight champion does not like challenging herself to big fights. Rousey is making her comeback after a 13-month hiatus at UFC 207 where she is facing Amanda Nunes for the bantamweight title, something which Cyborg believes is not deserved owing to her lengthy break following her knockout loss to Holly Holm at the end of last year, where she lost her title.
The 2009 Sports Illustrated and World MMA female fighter of the year has made it clear that she is ready to fight Rousey, but believes she will retire if she loses to Nunes, or back down from a fight if she wins the bantamweight title at the UFC 207 bout against the Brazilian. Cyborg believes Rousey will face a tough battle against Nunes, who has admitted that she is studying her opponent closely ahead of their showdown at Las Vegas in December.
Cyborg has also dropped to the 140lbs weight class twice this year to show that she is ready to compete against Rousey, but is adamant that the fight will not take place. She is 2-0 since she signed with UFC in 2015 beating Leslie Smith and Lina Lansberg in rounds one and two respectively via knockout.
"Really if Ronda really wanted to fight me, she would've already did it. (Whether) she wins or loses her next fight, she's not gonna fight me," Cyborg said, as quoted on FOX Sports. "This I already know. She doesn't like challenging herself. If she lose, she's gonna retire. Even if she wins, she will say, "you have to come to the champion," and she'll be saying the things that she said before, you know, because she's not there to challenge for big fights.
"You know, she chooses her opponent and I don't think this fight's gonna happen. I know Dana White said, "oh Ronda wants to fight really bad". If she really wanted this fight really bad, it would have already happened, people would've already watched the fight. I don't believe one word of this," the 2009 World MMA female fighter of the year explained.
"Ronda, after her loss to Holly Holm, she took like a one-year break, and then I don't think it's fair she fights for the belt after one-year break. I think she's supposed to rematch Holly Holm or fight somebody else. I don't think she's humble enough for a fight that's not for the belt, because she wants to fight for the belt," Cyborg said. "But I think Amanda Nunes, she fights all the time and she's in shape and man, I don't know if she's (Rousey) making a good choice.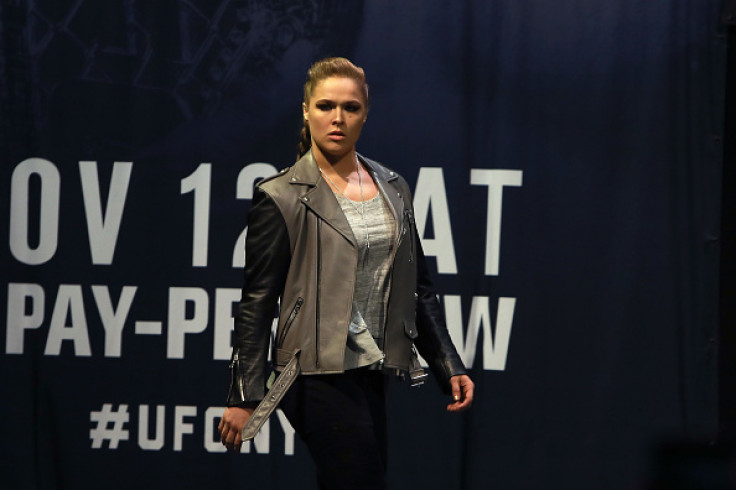 "You know Ronda, she ran from me long time. This is no surprise to me that she doesn't fight me in her next fight. Of course not. She cannot take a punch and she doesn't have a strong mind. Holly just kicked her ass in her last fight and she doesn't feel confident. I hope she's training hard for her next fight, because Amanda is no easy opponent. Amanda knows (how to) punch and Miesha Tate can say about this. You know, that's no easy fight, it's no easy fight," Cyborg added
"You know, the first time I made 140 in Brazil, Curitiba, the first time I did it was because it would be in my city. And then second reason was because it was UFC Brazil. The main thing is to do is open an opportunity, maybe to do super fight with Ronda Rousey at 140."