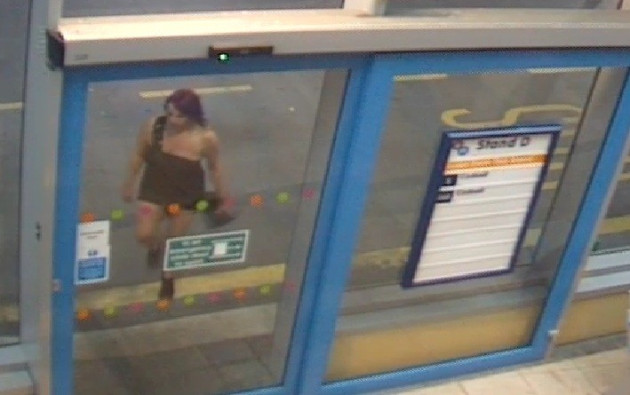 Police are hunting a pair of scantily clad party girls who smashed up a Wolverhampton bus shelter.
CCTV images have been released by West Midlands Police in an effort to identify the women, who caused thousands of pounds of damage in the random late-night attack.
The film shows them approaching the bus station on Pipers Row. One of them carries a hammer and suddenly launches it at the shelter.
PC Neil Thompson said: "The woman repeatedly threw the hammer at the glass resulting in two panes being smashed, causing £16,000 worth of damage.
"The attack seems to be completely random but was caught on CCTV and we hope that those responsible can be identified from the images."
If anyone has any information on the incident, they can contact the Wolverhampton Police on 101.