Happy 55th birthday Dennis Rodman: Carmen Electra marriage, Kim Jong-un bromance and other highlights
Retired US basketball star Dennis Rodman turned 55 on 13 May. Although he rose to fame as one of the best rebounders the NBA has ever seen, the eccentric former Celebrity Big Brother contestant has gained notoriety for his antics off court in recent years. To mark his big day, IBTimes UK recalls some of his most memorable moments.
NBA star
At the height of his basketball career Rodman managed 34 rebounds in one game and won five championships with the Detroit Pistons and Chicago Bulls. The Hall Of famer, dubbed "The Worm", made a brief comeback in 2003 when he competed in the ABA development league.
He once said of his ability to embrace the physical demands of the game: "I'm hungrier than those other guys out there. Every rebound is a personal challenge."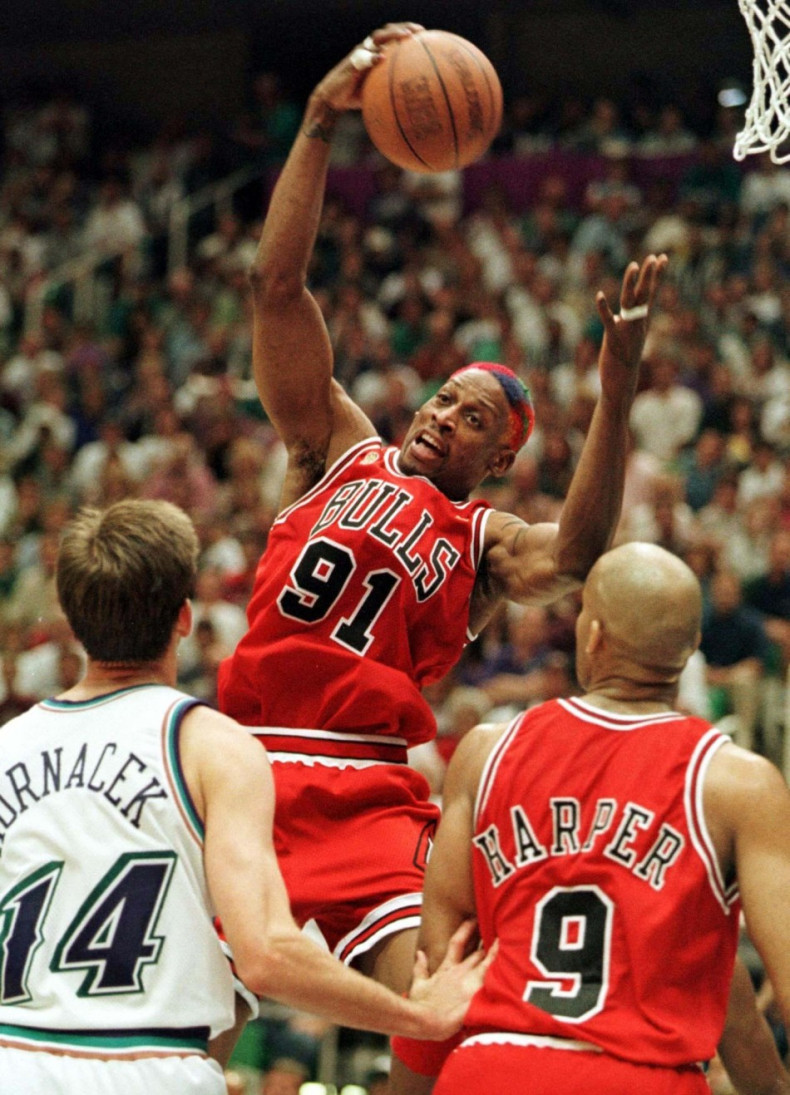 Fashion statements
Rodman's style statements are often an extension of his colourful personality. He is often spotted in outlandish ensembles and has no qualms cross-dressing in female garments. Who can forget the time he donned a wedding dress to 'marry himself' in the 90s or when he turned up at the 2013 season finale of NBC's All-Star Celebrity Apprentice with a foot-tall blonde mohawk, heavy purple make-up, pink lipstick and a blazer emblazoned with cartoon imagery.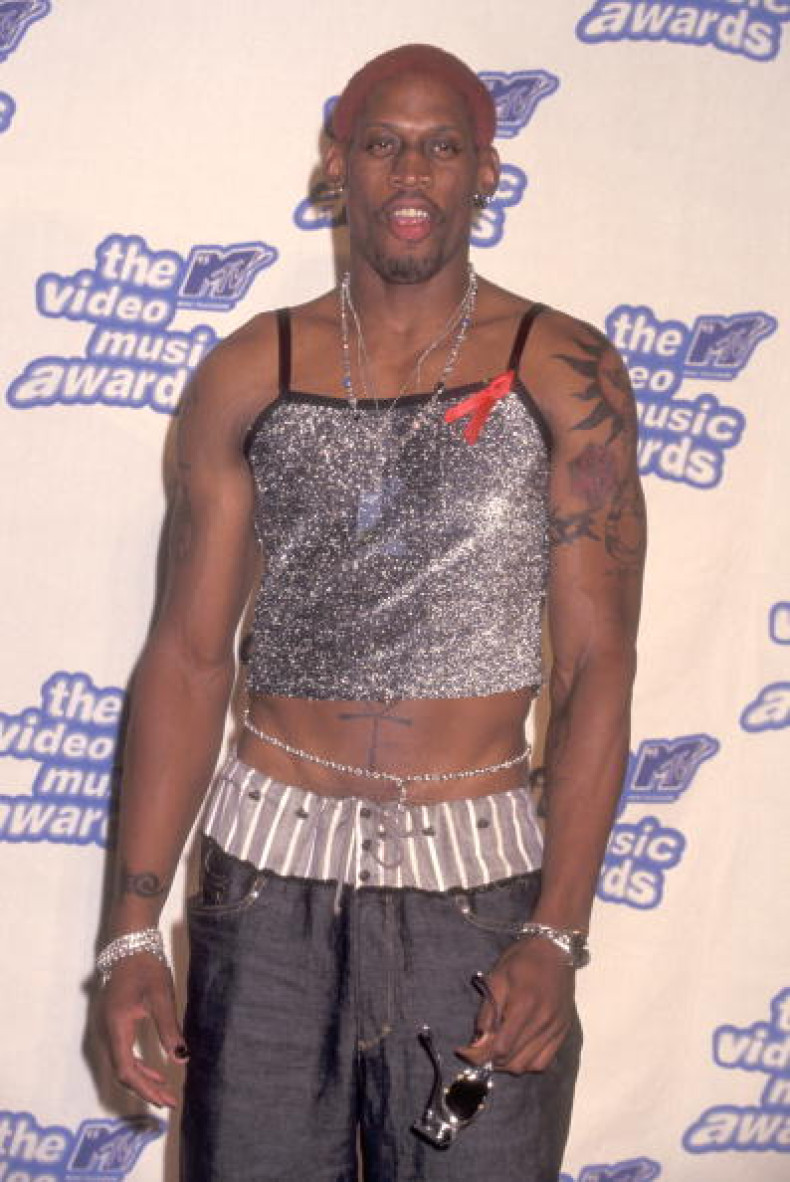 Self-appointed ambassador for US
Although US officials have repeatedly denied Rodman acts as an envoy for the US government, the sportsman has continued to act as a self-appointed ambassador in a bid to smooth relations between the US and North Korea. He previously stated that he hated the media focus on his behaviour in North Korea, rather than on what he described as "basketball diplomacy".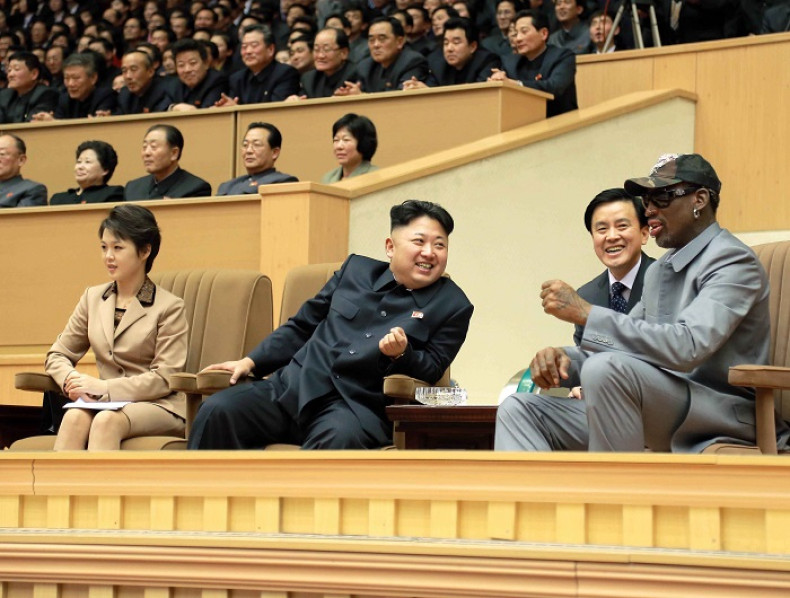 Carmen Electra marriage
In 1998 Rodman tied the knot with actress and model Carmen Electra in Las Vegas after a month-long whirlwind romance. Sadly, it was not meant to be, and they split just four months later. Electra opened up about their brief union in 2014, describing Rodman as a " gentle giant that was in a lot of pain".
"Our relationship was very passionate," she said during an appearance on Oprah: Where Are They Now? "When it was good, it was amazing. And when it was bad, it was the worst."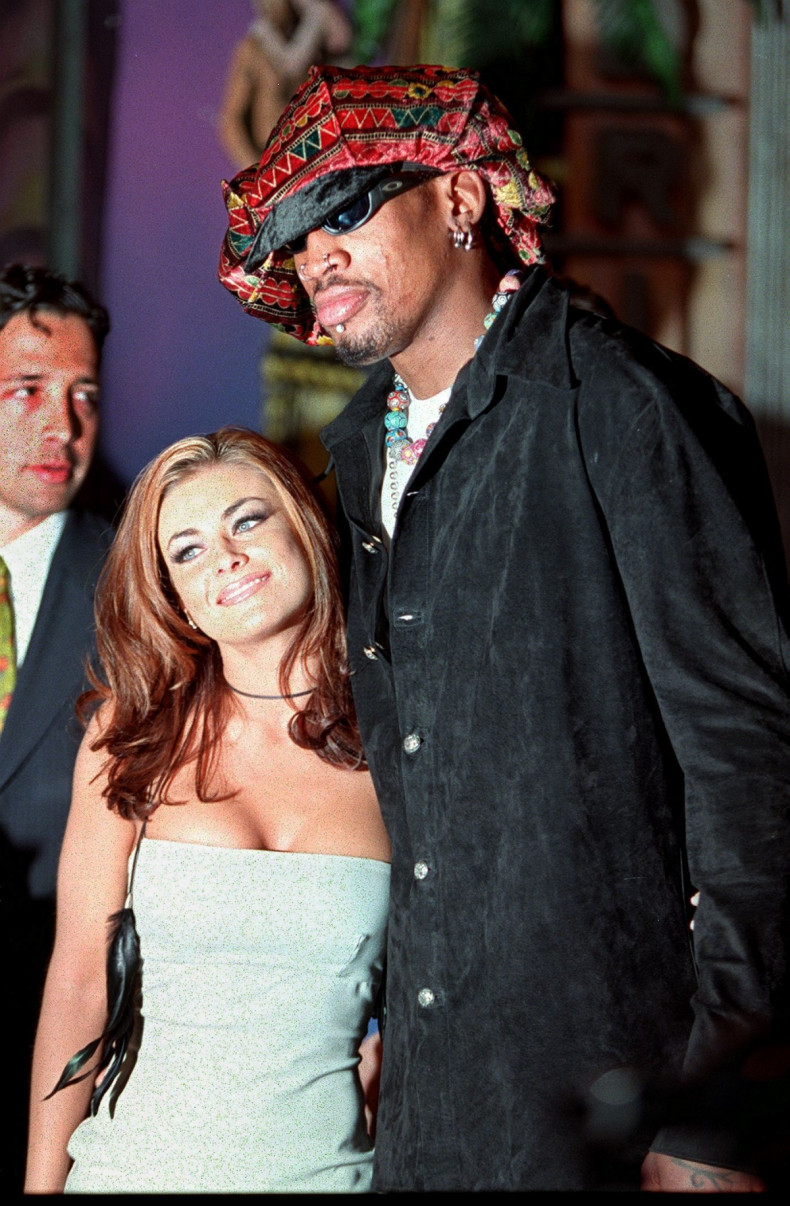 Kim Jong-un bromance
One is a former basketball star and the other a dictator of a secretive nation. But their differences seem not to have prevented Rodman striking up a friendship with Kim Jong-un. The pair were snapped embracing during Rodman's last visit to North Korea in 2014.