Dennis Rodman Checks Into Rehab After Controversial North Korea Trip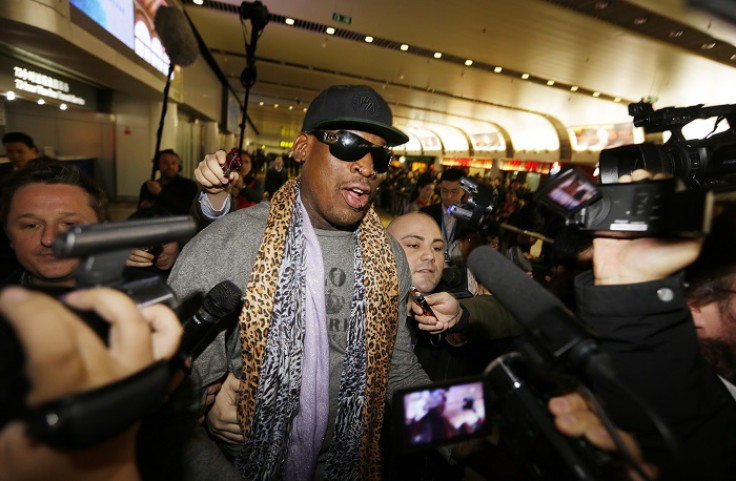 Retired US basketball star Dennis Rodman has checked into an alcohol rehabilitation centre days after returning from a controversial trip to North Korea.
Rodman's agent Daniel Prince said the former athlete is suffering from the pressure of having to be a "super-human political figure" during his visit to the isolated state.
Rodman was criticised for making a series of blunders during his visit to North Korea, including suggesting in one interview that US citizen Kenneth Bae, who was jailed in North Korea for allegedly plotting sedition, had himself to blame for his own incarceration.
Bae's sister described Rodman's comments as appalling and said she was concerned that his involvement would have an adverse effect on efforts to free her brother. Rodman later apologised and said he had been drinking before the interview.
Footage of Rodman singing Happy Birthday to Kim Jong-un, whom he regards as a friend, also drew ridicule. Rodman's agent said the ex-NBA star was in "pretty rough shape emotionally" after the apparently disastrous trip.
"What was potentially a historic and monumental event turned into a nightmare for everyone concerned," Prince told the Associated Press.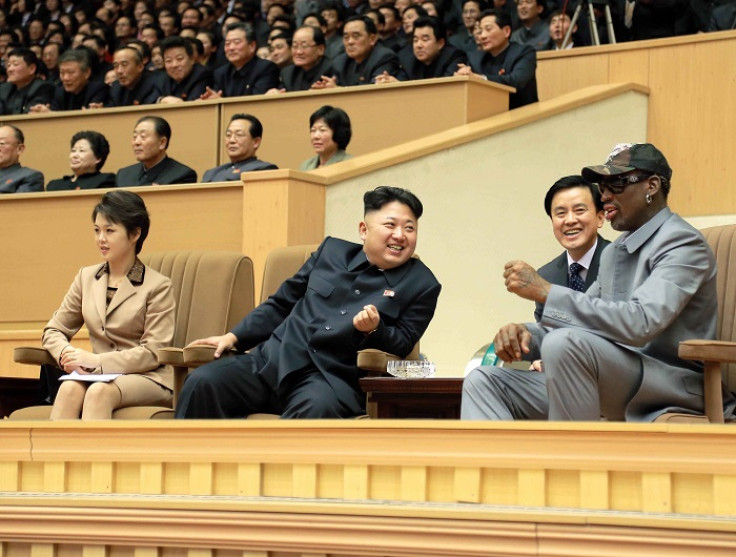 "He is embarrassed, saddened and remorseful for the anger and hurt his words have caused."
Although US officials have repeatedly said Rodman is not representing the US government, the former Chicago Bulls forward has been asked several times if he could use his relationship with Kim to discuss Bae's imprisonment.
Rodman has gained media attention after becoming a self-appointed informal ambassador between the US and the isolated totalitarian state.
After returning from a previous trip to North Korea in 2013, Rodman suggested that both the US and North Korean leaders' love of basketball could be a starting point to thaw relations.
Speaking to the ABC programme This Week, Rodman said: "[Kim] asked me to give Obama something to say and do one thing. He wants Obama to do one thing – call him."
The US state department has criticised North Korea for "wining and dining" Rodman while its own people starve.
The North Korean regime has been roundly criticised internationally for its disastrous economic policies and for pursuing a nuclear weapons programme, as well as holding tens of thousands of its own citizens in prison camps.
© Copyright IBTimes 2023. All rights reserved.