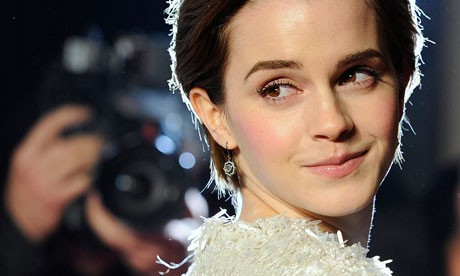 Emma Watson has been named the most popular celebrity used as online bait by cyber crooks.
According to research by security firm McAfee, searching for the 22-year-old Harry Potter actress gives you a more than 12 per cent chance of getting infected with malware.
Cyber criminals use the star's name to lure online searchers into downloading malicious software or unwittingly exposing their personal information.
The viruses are designed to seize control of computers and steal passwords and other data.
McAfree says that the most dangerous links were generated by searches combining celebrities with nude pictures or free download.
"Consumers expect to be able to go online to catch up with the latest photos, videos, tweets, and stories about their favourite celebrities," said McAfee director of web security research Paula Greve.
"Due to the richness of the data and the high interaction, often times consumers forget the risks that they are taking by clicking on the links."
The British actress led the all-female top 10 list after stealing the crown form super model Heidi Klum.
Actresses Jessica Biel and Eva Mendes were ranked the second and third most risky searches.
The dangerous list features a host of actors, musicians, politicians, comedians including Selena Gomez, Halle Berry, Megan Fox, Shakira, Salma Hayek and Sofia Vergara and Jimmy Kimmel.