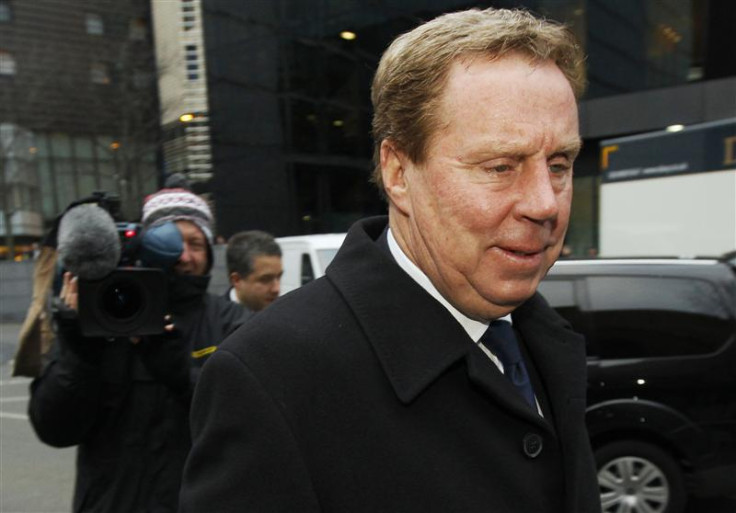 The jury have been sent home and closing arguments will being tomorrow at 11:30am, as Harry Redknapp admitted in court today that he lied to a News of the World reporter.
The Tottenham manager is currently accused of cheating the public revenue, alongside former Portsmouth chairman Milan Mandaric. The Crown prosecution are arguing that Redknapp colluded with Mandaric to conceal payments of USD$295,000 in a Monaco bank account named Rosie 47 after his dog.
Redknapp revealed today that he had lied to Rob Beasley about payments into his account, as the Englishman was hoping to avoid his Spurs squad seeing any negative press as they prepared for the League Cup final against Manchester United.
"I have to tell police the truth, not Mr Beasley - he's a News of the World reporter," he said, as reported by the BBC.
The former Portsmouth manager added that he was trying to 'get [Beasley] off my back', in the hopes of avoiding any stories getting into the paper about his finances.
The Daily Telegraph reported Redknapp saying: "Why would I let the cat out of the bag to the News of the World? In my mind it was always related to Peter Crouch even though I wasn't due it and I didn't get it.
"Do you think that me and Mr Mandaric are going to give two different stories, do you think two people who have committed a crime can't give the same story? One of them is a multi-millionaire and we can't get the story right?
"This is a News of the World reporter, we all know about the News of the World, and I just wanted to get him off my back."
Redknapp went on to explain the situation, telling the court: "I wanted to make the point to Mr Beasley that it was paid by my chairman [Milan Mandaric]." He also said that he "referred to [the bonus] to him [Mr Beasley] many times as my Crouch bonus" because "Crouch is an easy answer".
Redknapp also argued that he had no reason to try and save some money on income tax when he had paid so much already, saying: "At that time Milan had paid £100m in income tax and I had paid over £8m in income tax so why are we trying to fiddle over a few thousand pounds, I just don't get it."