Harry Styles and Caroline Flack: A Night of Mystery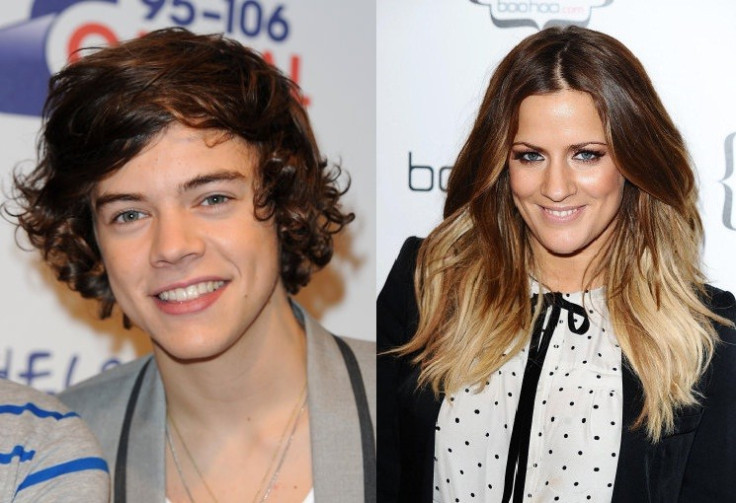 What's exactly going on between "One Direction" singer Harry Styles and Xtra Factor co-host Caroline Flack?
Gossip columnists have been busy waiting for updates on the subject. And the latest reports that Harry, 17, was seen leaving Caroline's London home after spending the night there have added to the theory that the pair are dating.
According to the Sun, Harry arrived at Caroline's house in Muswell Hill, North London, at 10 p.m. on Monday and left at 9.30 the next morning carrying his overnight bag, looking totally exhausted and dishevelled.
Caroline, 32, emerged two hours later in dark sunglasses, carrying a big brimmed hat and sporting a broad smile, the report said.
Theories of romance started surfacing a couple of months ago when the pair were seen sharing a drunken kiss at a party, according to the report. They were also spotted at a London restaurant last month, sharing desserts, the Sun said.
According to a Daily Mail report, Caroline previously received death threats on Twitter from Harry's fans in the name of her alleged relationship with the singer who is on the verge of big stardom.
Caroline insists that she has done nothing wrong and even complained that people were intolerant when an older woman dates a much younger man.
She has been quoted by the newspaper as saying: "I feel like I shouldn't have to worry about what I do. But it's a social thing that people aren't accepting of big age gaps.
"I keep thinking, "What have I done wrong? But I haven't done anything wrong. What's hard for me to get my head around is people saying it's disgusting. I don't think it is."
© Copyright IBTimes 2023. All rights reserved.