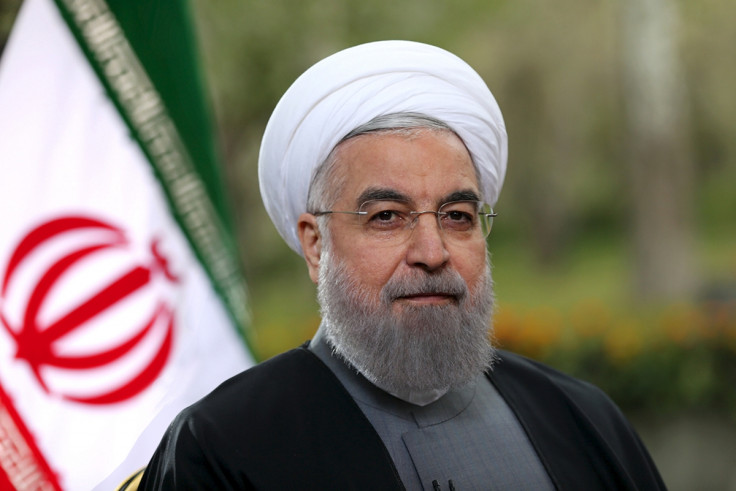 Iranian President Hassan Rouhani has cancelled a scheduled visit to Austria citing security reasons. The Iranian leader was to lead a politico-business delegation of up to 110 high-ranking dignitaries from Tehran.
The cancellation of the two-day visit was announced just hours before his planned travel, said Austrian authorities. The specifics of the security concerns raised by Iranian officials were not revealed.
"The visit for March 30-31 by President Hassan Rouhani and his delegation has been postponed by the Iranian side for security reasons," said Austria's presidential office.
"We were working (on preparations) until 5, 5:30pm," said a spokesperson for Austrian President Heinz Fischer. Rouhani was supposed to land in Vienna at about 7.30pm local time. Besides meeting Fischer, the Iranian president would have also met Chancellor Werner Faymann and participated in a bilateral economic forum if he had travelled to Austria.
A new date for Rouhani's rescheduled visit has not been set yet but Tehran said he will visit at a "more appropriate time". None of the state-run media outlets in Iran cited security reasons for Rouhani to call off the trip but merely mentioned it has been postponed. Had he visited Austria it would have been Rouhani's second visit to Europe as he visited Rome and Paris in January 2016 scouting business prospects for the Iran, which recently emerged from crippling economic sanctions.
The Austrian president regretted that Rouhani had to cancel his trip but assured the ties between Tehran and Vienna will remain intact. Fischer said in a statement: "Every nation has to decide for itself about the safety and security of its head of state. The quality of the relations with Iran won't be touched by this delay and the cooperation in the realm of politics, business, culture and science will be continued in a comprehensive manner."
Fischer himself led a 240-member business delegation to Iran in September 2015 in order to improve ties, especially trade relations, between the two countries.