The South Korean pop industry is in deep shock after Kim Jong-hyun aka Jonghyun, a popular K-pop singer, committed suicide on Monday (18 December). He was 27.
While the reason why he took this extreme step is still a mystery, lyrics from one of his songs has resurfaced on the internet that apparently hints at his mental state. The emotional song titled Let Me Out was released just months before he took his life.
The song, which was a huge hit among his fans, narrates the heartbreak of a person who desperately seeks help to get out of his misery.
"Someone please hold me, I'm exhausted from this world. Someone, please wipe me, I'm drenched with tears. Someone, please notice my struggles first. Please acknowledge the poor me. Please help me," reads a portion of the 27-year-old K-pop superstar's song. "Even if your eyes coldly wraps around me. I already threw away my body. Now I don't care whatever it is," the song continues.
The former SHINee singer tried to kill himself by inhaling carbon monoxide after burning brown coal briquettes inside a frying pan. Before taking the extreme step, he sent a heartfelt message to his sister to say his final goodbye, "It's been too hard. Please send me off. Tell everyone I've had a hard time. This is my last goodbye."
The heartthrob of millions of K-pop fans, Jong-hyun gave multiple hints about his emotional battle and apparent depression, not only through his songs but also during one of his interviews with Esquire in May this year.
He had admitted to having depressive feelings. "Ever since I was little I showed a lot of depressive feelings, and it's the same in the present. But I don't think I can keep living my life sustaining those depressive feelings forever. You might be able to go through the early-to-mid-part of your life with that kind of melancholy," he had reportedly said in the interview.
"But if you want to grow, you can only survive if you throw those feelings away. Unless you want to get trapped within yourself and die, you have to grow no matter how much it hurts — but if you stop because you're afraid, in the end it's inevitable that you'd remain in an immature state of mind. I chose the path to transform myself. To reveal myself to the public," he had added.
The singer, who debuted with the boy band SHINee in May 2008, earned fame and success only after he joined SM Entertainment's SM The Ballad. Apart from being a great singer, his skills as a composer and lyrics writer were highly appreciated in the K-Pop industry. Jong-hyun also worked as a radio host for a show titled Blue Night for three years.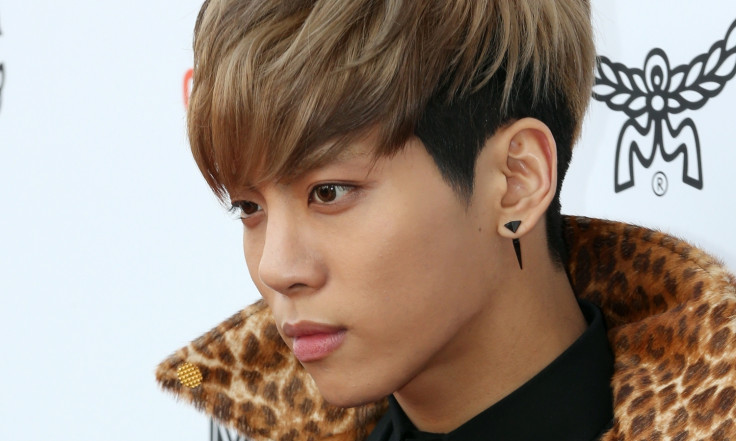 For confidential support call the Samaritans on 116123 or visit a local Samaritans branch, see www.samaritans.org for details.