Kim Jong-hyun, better known as Jonghyun, the lead singer of one of South Korea's most beloved pop bands, has died today (18 December) at the age of 27, according to reports from Korean media. It is believed he took his own life.
"On December 18, 2017 at 4:42PM Jonghyun's older sister reported to Police that her brother was about to commit suicide," read a statement from Gangnam Police.
"We went to his residence in Chungdam and discovered that he had attempted to commit suicide with brown coal briquettes lit inside a frying pan."
His cause of death has been attributed to carbon monoxide poisoning from breathing in the lit coal's fumes.
"Emergency responders were with us at the time so we rushed him to the Konkuk University Hospital in a state of cardiac arrest."
Shinee made their debut in May 2008, releasing a string of 11 studio albums in Korean and Japanese, as well as live albums and compilations. The five-piece also headlined numerous tours of Japan, wider Asia and two world tours in 2014 and 2016-17.
His bandmates were Lee Jin-ki, known as Onew, Kim Ki-bum, known as Key, and Choi Min-ho and Lee Tae-min, who went by mononyms derived from their surnames: Minho and Taemin.
Jonghyun went solo with his first EP, Base, in January 2015. Multiple mini-albums followed throughout 2015, and he released a book in September that year, titled 'Skeleton Flower: Things That Have Been Released and Set Free'.
He was also a radio host for the Munhwa Broadcasting Corporation, a position he left in March 2017 to go on tour with his second compilation album: Story Op.2.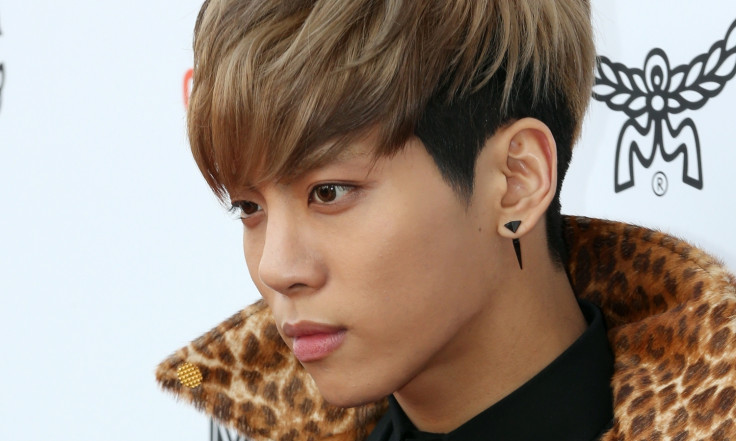 Tributes to Jonghyu have been pouring in on social media. One user wrote: "We love you and thank you for blessing us with your beautiful voice. I will never forget you. I'm sorry you have suffered."
Another said: "I am really sad to have to write rest in peace to Shinee's Jonghyun- truly a beautiful person, it's so saddening that this has happened. I can only wish his family privacy & support in this awful time
Finally a user called Mary wrote: "My condolences to Jonghyun's family, members & loved ones. Rest in peace, Jonghyun. Also a reminder that if you're having a hard time, please find someone you trust to talk to, don't keep it to yourself and be willing to give your support if a friend is going through tough times."
For confidential support call the Samaritans on 116123 or visit a local Samaritans branch, see www.samaritans.org for details.