Roger Federer is delighted to have made the final at Wimbledon for a record 11<sup>th time and is dreaming of clinching his eighth title at SW19.
The Swiss ace dispatched Tomas Berdych in straight sets to book a place in Sunday's final (16 July) and admitted that he was 'unbelievably excited' ahead of his game against Marin Cilic.
Federer missed the last five months of the 2016 season with a knee injury before making a return at the Australian Open in January this year. He put all questions about his ability to get back to his best to rest by winning his 18<sup>th Grand Slam title in Melbourne and immediately made it clear that winning Wimbledon was one of his main targets in 2017.
The 35-year-old skipped the entire clay court campaign including the French Open to be fresh for the grass and hard court swing of the season, and it has paid off. Federer has made it to the final of Wimbledon without dropping a single set and is the overwhelming favourite going into the game on Sunday.
"It makes me really happy, making history here at Wimbledon," Federer said, as quoted by Sky Sports. "It's a big deal, I love this tournament."
"All my dreams came true here as a player. To have another chance to go for number eight now, be so close at this stage, is a great feeling.
"I'm unbelievably excited, I hope I can play one more good match. Eleven finals here, all these records, it's great, but it doesn't give me the title quite yet. That's why I came here this year. I'm so close now, so I've just got to stay focused," the Swiss ace added.
In the aftermath of his win over Berdych on Friday (14 July), the former world number one was asked about the factors that could see him call time on his career and when it could be. Federer has made it clear this season that he will choose the tournaments he wants to play and will not overload his schedule chasing ranking points and titles.
The 18-time men's singles Grand Slam champion made it clear that his health will play a major role in him deciding when to call time on his career, while family comes a close second. Federer is enjoying a fine season, and admits success on court will also determine whether he continues to stay on court and if this season is anything to go by it is unlikely the Swiss star will have retirement on his mind anytime soon.
"Health has definitely a role to play in my decision-making, no doubt about it," Federer was quoted as sayng by ESPN. "As I move forward, I'll be very cautious of how much I will play, how much I think is healthy."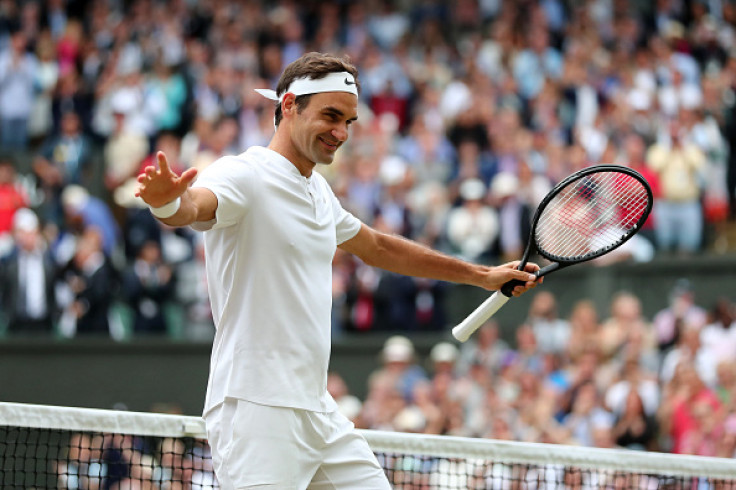 "Then, of course, it's discussions with my wife about the family, about my kids. Is everybody happy on tour? For the time being, it seems like absolutely no problem, which is wonderful. Then success to some extent also is key for staying out there. This tournament, again, helps me to stay hopefully on tour longer, to be honest."