Heathrow: Businesses 'tear hair out' as delayed airport expansion decision set to cost billions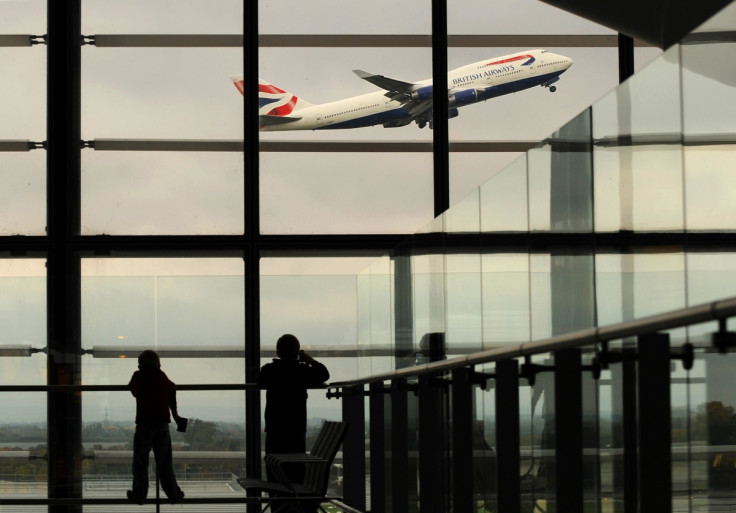 Business lobby groups have expressed their anger at the government after Westminster has delayed the decision on a third runway at London's Heathrow Airport. Despite a promise to come to an agreement by the end of 2015, the decision was postponed because the government needs to conduct more research on the environmental impact of the runway.
As London airports get busier, it is costing the UK more if a decision is further delayed. Business groups across different sectors have eagerly awaited the decision because of its impact on UK business.
Institute of Directors boss Simon Walker questioned the purpose of the airports commission if it "still fails to act". The IoD even said its members care more about a decision being made shortly than whether the extra runway will be built at Heathrow or Gatwick.
"Business leaders will be tearing their hair out at the news that, yet again, a decision on expanding the UK's airport capacity has been delayed," Walker commented. "The Government has set the very ambitious target of increasing UK exports to £1tn a year by 2020. If they can't fly to emerging markets to make deals, our members are going to find it very hard to meet this aspiration."
Meanwhile, British Airways owner International Airlines Group (IAG) has threatened to end its BA operations at Heathrow if the government decides to go ahead with the previously proposed expansion plan. CEO Willie Walsh said the firm would move its operations to Dublin or Madrid, arguing that passengers would be charged with the extra costs of the Heathrow runway.
"To delay [the] decision shows party politics takes precedence over what is best for the economy," Walsh said. British Airways is one of the most prominent carriers at Heathrow and the extra costs would give them a large competitive disadvantage.
Full capacity
The Confederation of British Industry, arguably the most influential business lobby group in the UK, agreed with the IoD that the government acted "deeply disappointing" by delaying the decision. The CBI's new director Carolyn Fairbairn argued there is an urgent need to increase runway capacity.

"Just eight new routes to emerging markets could boost our exports by up to £1bn a year," Fairbairn said. "But by 2025 - the earliest a new runway would be built - London's airports could already be operating at full capacity and the longer we wait the further we fall behind the likes of Amsterdam and Paris."
According to CBI calculations, the UK could miss out on £5.3bn (€7.33bn, $8bn) of lost trade with BRIC economies alone. This comes at a time that the UK is reaching out to these emerging markets for trade agreements because of their potential.
"It is of course essential that environmental conditions are met," Fairbairn admitted. "But the Airports Commission spent three years analysing impartial evidence, at a cost of £20m, and the National Infrastructure Commission was set up just two months ago to take an evidence-based approach to our needs."
While the debate is focused on Heathrow expansion versus Gatwick expansions, environmental protesters say there should be no new runway at all, while some others say both should be expanded. Business tycoon Lord Alan Sugar goes against all trends and says Stansted Airport should get a new runway.
"I can't understand why they wont agree [second] runway at Stansted. It's well connected via M11 and rail to Liverpool [Street]," he said on Twitter. "Think about arrivals of business people to get to central London just as easy and quick as from Heathrow or Gatwick."
© Copyright IBTimes 2023. All rights reserved.