Hector Bellerin has reiterated his commitment to Arsenal amid reports suggesting that Barcelona are ready to tempt him back to his homeland in the summer.
The 22-year-old has established himself as the first choice right-back under Arsene Wenger after breaking into the first team during the 2014/15 season. Bellerin has impressed in the last three seasons including the current one and even made the PFA Team of the Year last season.
Barcelona are looking for a long-term replacement for Dani Alves and have been constantly linked with a move for their former youth team player. The Spain international, however, has admitted previously that he is happy in London and reaffirmed his commitment when he signed a new long-term deal to keep him at Arsenal at least until the summer of 2023.
"I signed my contract for a reason," Bellerin told the Daily Mail. "I signed it because I wanted to be here. I wouldn't have done it otherwise."
"Arsenal is the club that gave me the chance to be a professional and since the first time I met with the boss he's always said if I progressed the right way I could be an Arsenal player for a long time.
"I've been here nearly six years and I love London. I'm still discovering the city. The other day, I was out in the car in east London thinking I'd never been there before. That's what I like about the city," the Spaniard added.
Bellerin is preparing for his second FA Cup final appearance with Arsenal after being a part of the starting line-up during their triumphant campaign in 2015. The Spaniard described winning the trophy in 2015 as the best moment of his career thus far and is keen to emulate it when the Gunners take on Chelsea on Saturday (27 May).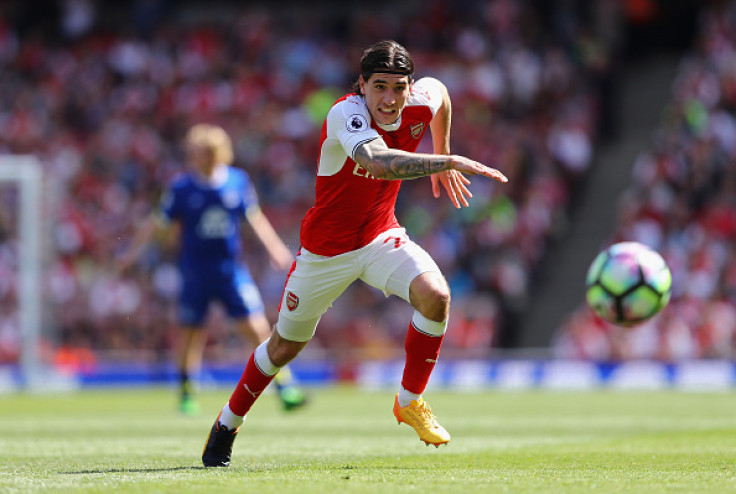 "It's very special to me. At the beginning of that season [2014/15] I didn't know if I was going out on loan. I didn't know if the boss wanted me to stay. I didn't know what my season was going to look like. Then I ended up starting in the FA Cup final and winning it," the former Barcelona trainee added.