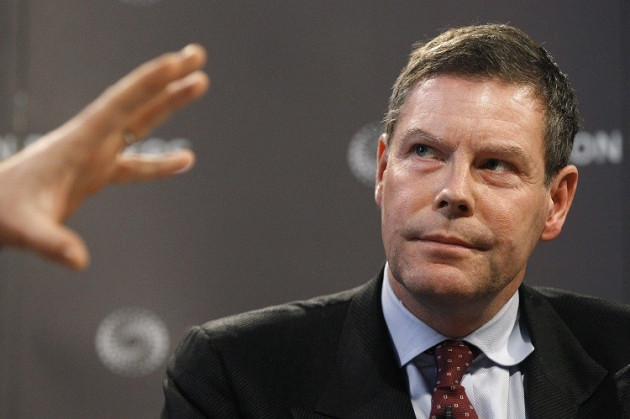 Compliance chief Sir Hector Sants has resigned from Barclays because of "stress and exhaustion" after being on sick leave since October.
Sants, who ran the now-defunct Financial Services Authority during the financial crash, was made head of compliance and government and regulatory relations in January at Barclays, which is currently fighting rate-rigging and mis-selling claims on a number of fronts.
He was placed on sick leave on October 15 when the bank stated that he would not be able to "return to work in the near term."
In a statement from Barclays, Antony Jenkins, group chief executive paid tribute to Sants' time at the company.
"Hector has been a great colleague on the group executive committee. Although only with us for ten months, he has made significant progress towards creating a world class compliance function at Barclays and in improving our relationships with regulators and governments. I know my colleagues will join me in expressing our appreciation to Hector, as well as wishing him a speedy recovery."
Barclays Scandals
Sants started compliance work at Barclays amid a torrent of investigations and accusations fired at the bank by global regulators.
Barclays has been mired in a series of financial scandals, including Libor fixing, PPI, and derivatives mis-selling.
As a result of probes by US and UK regulators, Barclays was slapped with a combined £290m fine for its traders' attempts to manipulate Libor rates
In the first half of 2013, Barclays set aside another £650m to compensate customers who were mis-sold complex interest rate hedging products, bringing the total compensation pot up to £1.5bn.
In November, six Barclays traders were suspended amid global regulators' investigations into potential attempts to manipulate the foreign currency markets.
In addition Barclays must contest recent allegations by GCH, a British care home operator that it was mis-sold swaps by the bank between 2007-2008
Sants' Pedigree
Sants worked at the Financial Services Authority (FSA) from July 2007 to July 2012. He has also worked with the Bank of England regulating the financial sector.
Before turning gamekeeper, 57-year-old Sants worked at investment bank Credit Suisse as its EMEA chief executive.
Stress-induced gardening leave is not uncommon among senior bankers.
In 2011, Lloyds chief executive António Horta Osório went on sick leave and missed out on his bonus for the year because of it.
Sants was not the only senior manager to leave Barclays; Shaygan Kheradpir, chief preparations and technology officer, left the firm to take on a role as CEO for a company based in the United States.