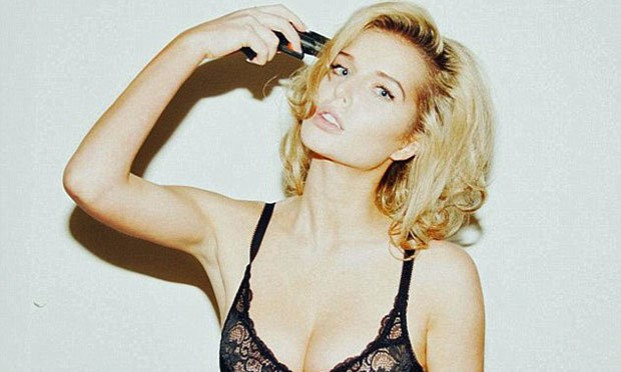 Coronation Street's Helen Flanagan has had a Twitter meltdown after a public backlash over the gun photo she reposted in the wake of the Sandy Hook school massacre.
The 22-year-old actress sparked controversy after uploading the controversial snap on the day the first funerals in Newton, Connecticut were held.
In the provocative image she poses in a black, lacy bra while holding a gun to her head. It was captioned with the message: "Head f***".
One angry viewer tweeted: "Helen Flanagan mustn't have a brain cell on her beautiful body to pose with a gun to her head after what's happened in America."
A father paying his respects to the 20 children and seven adults killed by Adam Lanza said: "It's just ignorance when the eyes of the world are on what happened here, to be posing with a gun like that is insensitive and stupid."
The upset star has now hit out at The Sun and accused the paper of bullying after it published the photo on its front page along with the headline "Brainless".
She told her 240,000 followers: "I am absolutely disgusted in this. Completely cruel. I will absolutely NOT stand for this kind of bullying.
"Anyone who knows me knows I have the biggest heart.... I feel really chocked up that's so cruel (sic).
"Honestly I've got tears streaming down my face how can you do that to someone over something so tragic #feelsick can't believe I woke up to that."
The recent I'm a Celebrity contestant later added: "I've just been crying to my bf before he left for work.... Now I am just absolutely livid. I am really worried about my mum."
The controversial image has since been removed from her Twitter page.