Armenia football team's manager Artur Petrosyan believes that Henrikh Mkhitaryan's move to Arsenal from Manchester United will turn out to be a good deal for the 29-year-old as he never managed to flourish under Jose Mourinho.
The manager added that playing under Arsene Wenger would be a much better fit for him as the Frenchman does not place as much emphasis on defensive work as the Portuguese man. Mkhitaryan was finally unveiled as the Gunners' second January signing on Monday evening (22 January) on a three-and-a-half-year contract as part of a high-profile swap deal that also saw star forward Alexis Sanchez depart for Old Trafford.
He was not part of the Arsenal squad which beat Chelsea in the League Cup in midweek as he was cup-tied with United, having been part of the squad which lost to Bristol City in the quarter-finals. However, he is expected to make his debut against Swansea in the League mid-week as Arsene Wenger looks to incorporate his best players in the starting eleven while keeping a balance between offence and defence.
Petrosyan believes Mkhitaryan had a problem with Mourinho and he will be better off at a club which tries to play good football. In that regards Wenger will be a much better deal for the Armenian, who can express himself on the pitch and thrive in the Premier League.
"I think Henrikh had a problem with the United coach and at Arsenal, it will be another thing and not the same situation. There will not be so much pressure on him defensively. Yes, he (Wenger) likes them to play better football. I think Wenger is better for Henrikh," Petrosyan said, as quoted by the Mirror.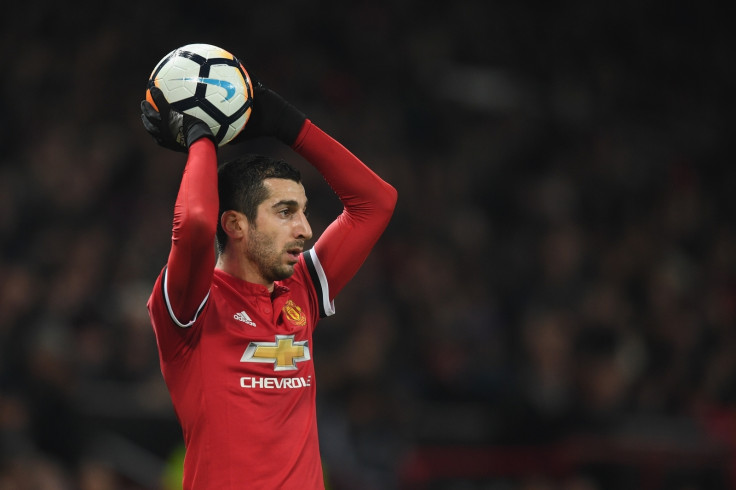 "I think the (Manchester United) fans liked him. I think that means he did something for the club. I am not happy with Mourinho's decision not to play him, but it is his club, his team — he knows what he wants. It is good he has left.
"We are very happy with this transfer from Manchester United. His style of play will be better suited at Arsenal. I only spoke with Miki and I cannot tell you about my talks with Miki because it was between us, but I told you about my impression that I was not happy with Mourinho."