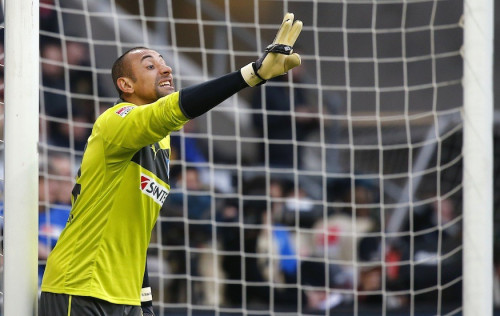 Tottenham keeper Heurelho Gomes has confirmed on Instagram that he is not on his way out of the club for PSV Eindhoven as the Brazilian searches for more game time.
Gomes had admitted that he might return to his home country in the hopes of landing a regular role with the 32 year old falling behind Brad Friedel and Hugo Lloris in the pecking order.
He made the move to Spurs in 2008 from Eindhoven and while he began as the number one under Harry Redknapp Gomes displayed glaring inconsistencies that led the manager to purchase Friedel.
When Andre Villas-Boas came into the fold at White Hart Lane in 2012 and shored up a deal for Lloris it became apparent that Gomes was set to leave but he has struggled to find a likely suitor as his contract with Tottenham runs down.
Now with the deal due to finish in the summer he has desperately been looking for an exit and it appeared that his former club had come calling with Gomez writing next to a picture on the social media website: "Good morning! Of To Eindhoven ! God bless you all."
The news appeared to get Eindhoven fans excited but Gomes has now moved to clarify his situation, claiming next to another picture of his Tottenham keeper shirt: "Good morning, yesterday I shared a picture, and I wrote 'off to Eindhoven', but I didn't said that I was going back to PSV, I went there because I still got friends there and I went to visit one of them.
"Everyone knows that PSV is very special for me and hope that I can play there again one day, but it is not the case at the moment, I have been as professional as possible during the time I'm not playing, I still have a contract here till the summer and of course I believe I got many years to play in top level, I will looking for it ,but at the mean time I have to do it right.
"Thank you so much for the all best wishes that I received from my SPURS fans and the welcome messages that I received from my PSV fans, but I'm not going nowhere yet! God Bless you all!"
Gomes is hopeful of finding a deal with a European club but it would appear it's too late for the stopper to stake a claim to feature for Brazil at the World Cup in the summer.