High Pay Centre: Time to Cap Top Bosses' Runaway Salaries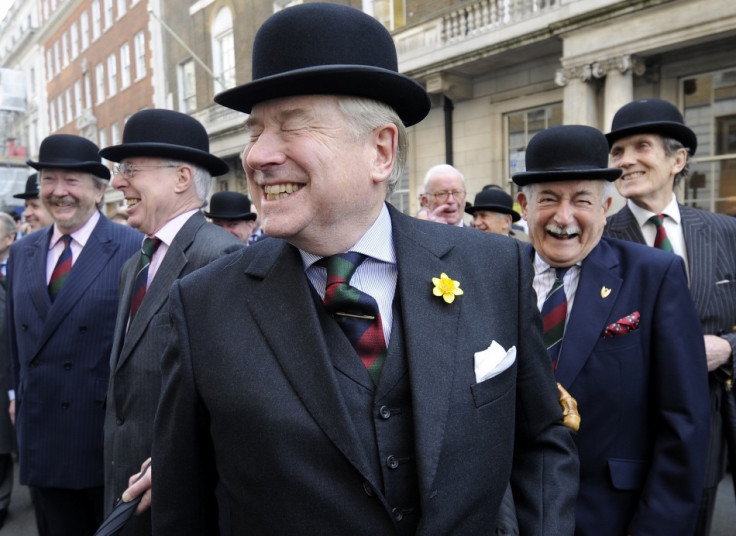 There should be a cap on the salaries of top company executives, according to the High Pay Centre.
The thinktank said in a report that in 1998 the typical annual pay of a FTSE 100 chief executive was around 60 times the salary of an average UK worker. But in 2012 this multiple had soared to 160 times.
It added that the spiralling pay of senior bosses was increasing income inequality in society, which threatens social cohesion and risks driving ordinary people to political extremes on the left and right.
And money hoarded by a handful of executives is damaging to the economy because if more of it went to people on lower salaries it would more likely be spent.
Among the measures called for by the High Pay Centre are a pay ratio that means bosses cannot earn past a certain multiple of the lowest paid employee; a higher top rate of income tax to discourage bloating salaries; workers representation on boards and remuneration committees.
"It's time to get serious about tackling the executive pay racket," said Deborah Hargreaves, a director at the High Pay Centre.
"The government's tinkering won't bring about a proper change in the UK's pay culture. We need to build an economy where people are paid fair and sensible amounts of money for the work that they do and the incomes of the super-rich aren't racing away from everybody else.
"A maximum pay ratio would recognise the important principle that all workers should share in a company's success and that gaps between those at the top and low and middle earners cannot just get wider and wider. The idea must now be properly debated."
There have been a number of high profile battles between company shareholders and bosses over executive pay.
In a recent example, 53% of shareholders in luxury designer firm Burberry voted down a £30m pay package – including share awards, bonuses and a £1.1m basic salary – for its new CEO Christopher Bailey.
The ongoing real terms fall in pay for ordinary workers - as wages rise slower than prices - has also put pressure on the debate around executive remuneration.
"Public trust in business has been damaged in recent years by prominent examples of high executive pay that has been unjustified by company performance," said Oliver Parry, corporate governance adviser at the Institute of Directors.
"Shareholders of large companies have often been too passive, failing to exercise their responsibility to oversee the companies they own. However, there are encouraging signs that investors are starting to assert themselves.
"Shareholder activism must be the answer, not the sweeping government intervention advocated by the High Pay Centre. There is very little consideration in the HPC report of how the ratio would be set, how it could ever take account fully of differences in the composition of different companies' workforces, their locations in different countries, the position of subsidiaries, and many other variables.
"The implausible suggestion that pay multiples would be written into a new, legally-binding Corporate Governance Code undermines the whole idea. The code operates successfully on a comply or explain basis, and there is no reason to think this will change, nor should it. This is the first year that shareholders have been able to use a binding vote on executive pay policy. It would be bizarre to introduce the extreme intervention of pay multiples while we are waiting to see how investors use their new powers."
© Copyright IBTimes 2023. All rights reserved.