Standard Chartered Faces Down Shareholder Revolt Over Executive Pay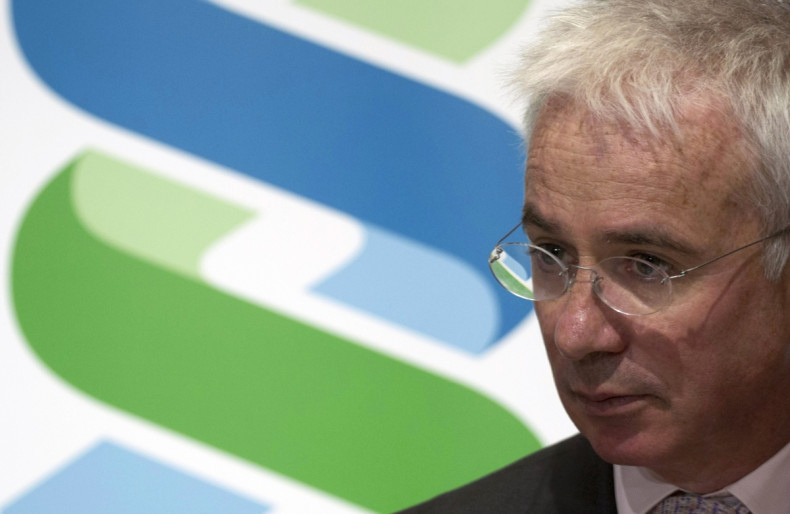 Standard Chartered has fought off a shareholder revolt over hiking executive pay at its annual meeting, though there was a large dissenting minority who opposed the emerging markets-focused investment bank's remuneration policy.
The bank, which makes 90% of its profit in Asia, Africa and the Middle East, has seen its financial performance weaken across parts of its business.
But bosses are trying to protect their pay by increasing fixed salaries in order to push back against the bonus cap being drawn up by the European Union (EU).
Almost 41% of shareholders at the annual meeting voted against Standard Chartered's remuneration policy.
The EU has said its new bonus rules must be approved by shareholders. Without the green light from shareholders, banks can pay up to 100% of fixed pay in bonuses.
With it, they can pay out 200% - and that's what Standard Chartered can now do. Moreover, raising the fixed pay of executives increases the potential bonus.
In the remuneration report, the pay-setting committee said that its complex proposals "have inevitably, and regrettably, resulted in an increase in fixed pay".
The push for a 200% bonus limit was revealed by Standard Chartered Chief Executive Peter Sands in a webcast after the bank's 2013 financial results.
Weak performance and the first drop in pre-tax profit for a decade led to Standard Chartered's bonus pool being cut by 15% to $1.2bn (£720m, €873m).
The bank's pre-tax profit dropped to $6.96bn for 2013, down 7%.
There was particular weakness in the bank's South Korean operations, where profit was down $350m to an overall loss of $12m because of weak consumer banking revenues.
As a result, the bank is shrinking its Korean business.