High school stoner who hacked CIA director says he'll go to Russia to 'chill with Snowden'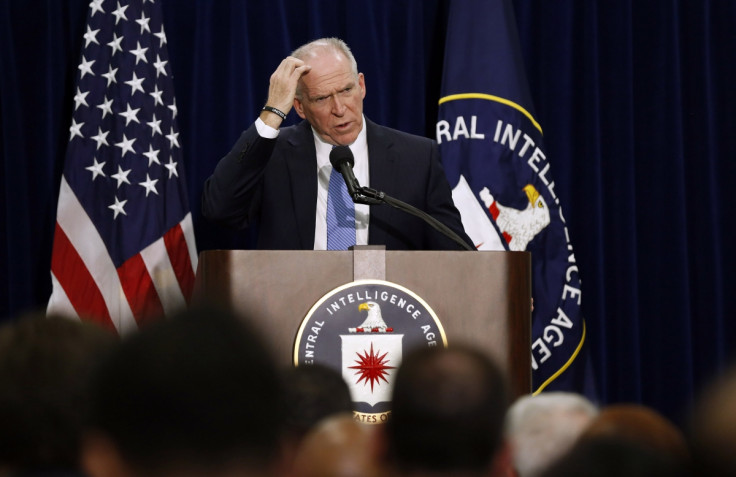 A high-school student in the US who hacked into the personal email account of the director of the CIA has said that he plans to go to Russia to "chill with Snowden" in order to avoid retribution. The tongue-in-cheek comments came after a law-enforcement official said that the US government would seek "to make an example" out of the hacker and his accomplice.
The pair of hackers, who go by the name Crackas With Attitude (CWA), made headlines earlier this week for manipulating AOL in order to gain access to John Brennan's private inbox. CWA has also claimed credit for breaking into the account of Jeh Johnson, the head of the Department of Homeland Security.
The hack, first reported by the New York Post, resulted in work-related documents and other sensitive files being lifted from Brennan's account, including a 47-page application for top-secret security clearance. The Federal Bureau of Investigations (FBI) is currently looking into the breach, with one official revealing that criminal charges are a possibility.
"I think they'll want to make an example out of him to deter people from doing this in the future," the source told the publication. "I can't believe he did this to the head of the CIA. [The] problem with these older-generation guys is that they don't know anything about cybersecurity, and as you can see, it can be problematic."
In response to these threats, one of the hackers said in an interview: "I'm going to go to Russia and chill with Snowden because I know the government is pretty mad about this and I'm probably going to get tortured. I'm actually a pretty fast runner."
During the interview the hackers also revealed that they planned to leak more information, targeting "the government and the police". When asked how easy it was to breach the CIA director's email account, CWA said: "Out of ten? One," hinting also that he was stoned when the attack took place.
In order to gain access, CWA claimed that it used AOL's password reset function on Brennan's account using personal information. This included his name, address, phone number and social security number, while other government officials were described as "really vulnerable" to these types of attacks in the future.
© Copyright IBTimes 2023. All rights reserved.