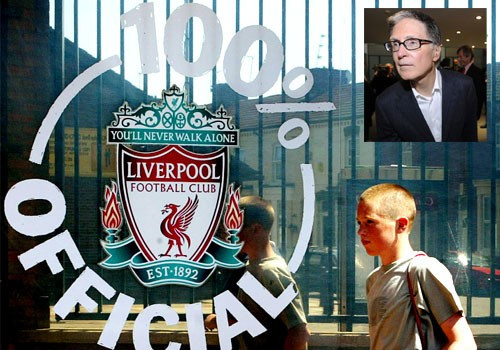 Prime Minister David Cameron pledged to release the secret Cabinet papers on the 1989 Hillsborough disaster ahead of today's House of Commons debate.
The debate was triggered by an e-petition which gained the support of more than 140,000 which called for the full disclosure of the documents.
The families of the victims are particularly keen to learn about the briefing that South Yorkshire Police gave Margaret Thatcher a day after the tragedy.
The incident resulted in the deaths of 96 Liverpool fans during a FA Cup semi-final between Liverpool and Nottingham Forrest at the Hillsborough Stadium, when a crush developed in the cage pens at the Leppings Ends end of the stadium, which is home to Sheffield Wednesday.
The blame for the tragedy was initially attributed to various groups, most notably the fans themselves, but an inquiry by Lord Justice Taylor later placed responsibility on police failings and poor stadium organisation.
"Please let me reassure you that the Government is wholly committed to full disclosure of the Hillsborough information that it holds," Mr Cameron wrote in a letter to Labour's Andy Burnham, published in the Daily Mirror.
"There seems to me to be complete agreement on the need for full and public disclosure, initially to the families."
Relatives of the victims will be shown the documents first before they are available to all.
They have long suspected Downing Street set the tone for poisonous smears that blamed drunken fans for the crush while freeing police of any culpability.
Margaret Aspinall, whose 18-year-old son James died at the FA Cup semi-final at Hillsborough stadium, said it was vital, as part of the official disclosure of all public documents relating to the disaster which MPs will debate in parliament on Monday evening, that the Sun should say exactly who was behind its briefing.
Headlined "THE TRUTH" and run on 19 April 1989, four days after the disaster, the newspaper's story alleged that the disaster followed "mass drunkenness" among Liverpool supporters, and that some fans had urinated on police and on victims, and picked victims' pockets as their bodies lay on the pitch. The Sun said the allegations had come from unnamed South Yorkshire police officers.
"It's important that we get these Cabinet minutes. You can't have the whole truth of Hillsborough without them and we've been shouting to have them released for 22 years," said Ms Aspinall, chairman of the Hillsborough Justice Campaign.
"We hope all documents will be released with no censorship."
The issue of full disclosure will be debated today in the House of Commons, with MPs expected to vote in favour.