Politicians of all shades from across the House of Commons have paid tribute to the Hillsborough campaigners. It comes after an inquest ruled 96 Liverpool fans had been unlawfully killed in the 1989 disaster.
The families and friends of the victims have been campaigning for 27 years, after the fans were initially blamed for the disaster at Sheffield Wednesday's ground in the FA Cup semi-final. An inquest on 26 April found police had lied and covered up the truth.
Prime Minister David Cameron said, "I know the whole house will want to join me in praising their courage, their patience and their resolve. They've never faltered in their pursuit of the truth and we all owe them a great debt of gratitude."
Home Secretary Theresa May also praised the campaigners, calling them "extraordinary". She added, "No one should have to endure what the families and survivors have been through. No one should have to suffer the loss of their loved ones through such appalling circumstances and no one should have to fight year after year, decade after decade is search of the truth. I hope for the families and survivors who have been through such difficult times, yesterday's determinations will bring them much closer towards the peace they have been so long denied".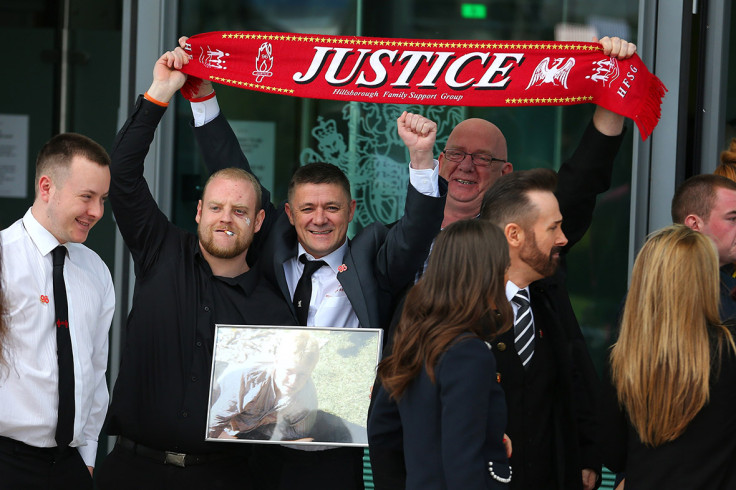 The jury in the inquest, the longest-running in British legal history, also found that no Liverpool fans caused or contributed to the disaster.
Long-standing Hillsborough campaigner, and shadow Home Secretary Andy Burnham said, "At long last. Justice for the 96. For their families, for all Liverpool supporters, for an entire city. Now those responsible must be held to account for the unlawful deaths and a 27-year cover-up.
"This cover-up went right to the top. It was advanced in the committee rooms of this house and in the press rooms of 10 Downing Street. It persisted because of collusion between elites in politics on both sides, police and the media," he added.
Labour leader Jeremy Corbyn also praised the campaigners, and joined Burnham in calling for those involved in the "lies, smears and cover ups" to be brought to justice.