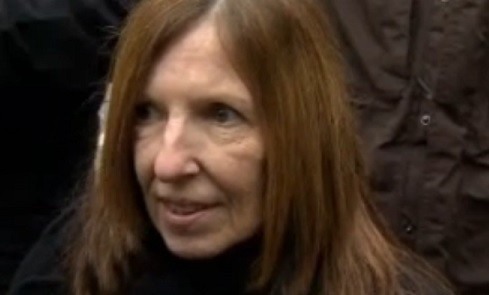 Hillsborough Justice Campaigner Anne Williams has died at the age of 62 after battling with cancer.
Williams's 15-year-old son Kevin was one of the 96 people who died during the 1989 target. She had been diagnosed with terminal cancer last October.
She made her last public appearance this week at the 24th annual Hillsborough memorial service at Liverpool's Anfield stadium, defying doctors' expectations by attending.
Despite being diagnosed with cancer, she declared how she would "never going to give up" to quash the accidental death verdicts of the 98 victims of the Hillsborough disaster.
Williams also fought the verdict all of the victims had died at Hillsborough by 3.15pm, absolving the emergency services of responsibility for what happened after that cut-off time.
One witness claim Williams' son was still alive at 4.00pm and even muttered the word 'mum' before his death.
The Hillsborough Independent Panel's report, published in September, declared up to 41 of the victims might have survived had they received adequate emergency care.
Her calls for fresh inquests were rejected by the European Court of Human Rights and attorneys general until the publication of the HIP findings.
The inquests were eventually quashed by London's Royal Courts of Justice in December, which Williams attended despite her increasingly frail health.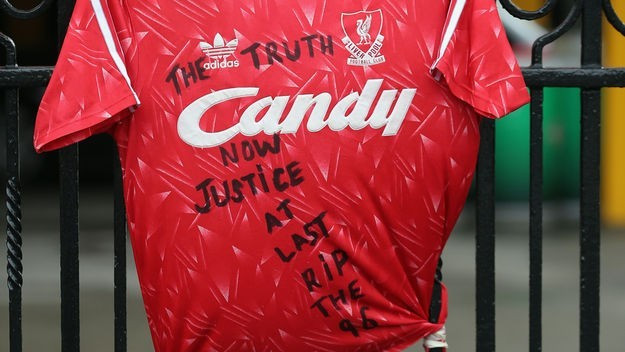 Following this week's memorial service - the first held since the HIP report cleared Liverpool fans of blame in the deaths, Williams said: "I'm elated for the survivors and everyone who has helped our fight since the formation of the Hillsborough Working Party that the whole world now knows the truth about what happened.
"So many professional people have given their time and expertise for free over many years - I feel indebted to these people.
"Knowing that we had their support and also that of the Liverpool and Everton fans, the people of Merseyside and from all over the place really kept me going."
Tributes have now been paid to the 62-year-old campaigner. Mayor of Liverpool Joe Anderson said: "Anne Williams was an amazing woman - a dedicated campaigner who continued fighting tirelessly for justice right up until the end.
"It was a mark of her incredible strength that even in her last days she made sure she attended the Hillsborough memorial service at Anfield.
"It was a real privilege for me to know such an inspirational person whose determination and conviction played a significant role in exposing the cover up over Hillsborough.
"We can take heart from the fact that she lived to see the truth revealed."
Sheila Coleman, of the Hillsborough Justice Campaign, paid tribute to Williams. She told the Liverpool Echo on the day of the Hillsborough memorial: "We applaud Anne's tenacity to draw on whatever reserves she has left to be here today - she is quite simply an inspiration."
Chester MP Stephen Mosley, who worked with Williams on the justice campaign, said: "Anne's focus and determination to discover the truth about that terrible day has long been an inspiration for many people including myself. I got to know Anne well over the past few years and it was an honour to lead a debate in Parliament about Kevin's death last year."
Steve Rotheram, Labour MP for Liverpool Walton, added: "In a week that saw the funeral of a woman described as the 'Iron Lady', Liverpool will mourn the loss of a real woman of steely determination.
Anne's relentless pursuit of justice for her son personified the unyielding bond of a mother's love for her child. She was an inspiration to thousands of women across Merseyside and Britain."
Liverpool FC posted a statement on Twitter saying: "Liverpool football club was this morning saddened to hear of the death of prominent Hillsborough campaigner Anne Williams. RIP Anne."