Pakistan Foreign Minister Hina Rabbani Khar in UK; Looking to stop U.S. Drone Attacks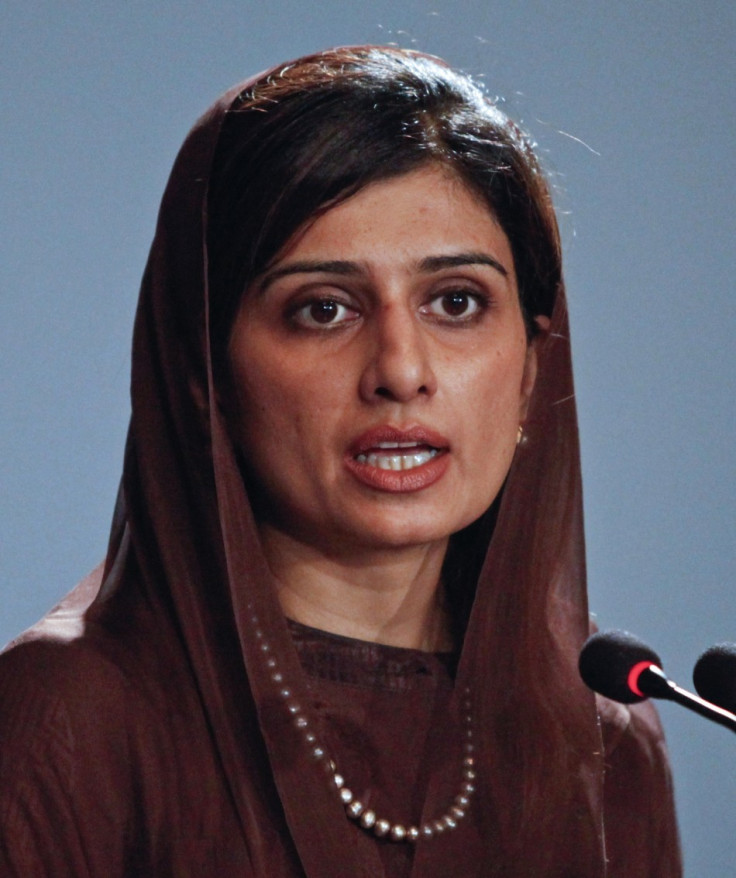 Pakistan Foreign Minister Hina Rabbani Khar is currently on an official visit to the UK, to hold talks with her British counterparts and other officials to persuade them to use their influence on the United States to end drone strikes in Pakistan's tribal areas. The visiting Foreign Minister is on a four-day visit.
She has been accompanied by Foreign Office spokesman Abdul Basit.
The visit coincides with an interview given by Pakistan's High Commissioner in London, Wajid Shamsul Hassan, in which he urged British Prime Minister David Cameron to condemn drone attacks and help stop them.
"During the meeting with the British foreign secretary, the two sides will discuss various facets of the enhanced strategic dialogue framework," said a source at the Foreign Office.
"The two sides will focus on issues of mutual interest, Afghanistan situation, pullout of British troops, the war on terror, drone attacks on Pakistan and other regional issues," the source added.
The spokesman also said the Foreign Minister had a very busy schedule in the UK. She addressed a gathering at the prestigious Oxford University on Monday and is scheduled to meet British Foreign Secretary William Hague on Tuesday. She is also expected to meet members of the UK Parliamentary Group on Pakistan, the All Parties Foreign Affairs Committee, some Members of Parliament and some politicians of Pakistani origin.
The Foreign Minister will also have meetings with UK National Security Adviser Nigel Kim Darroch and the Trade Minister, besides a number of other officials.
© Copyright IBTimes 2023. All rights reserved.