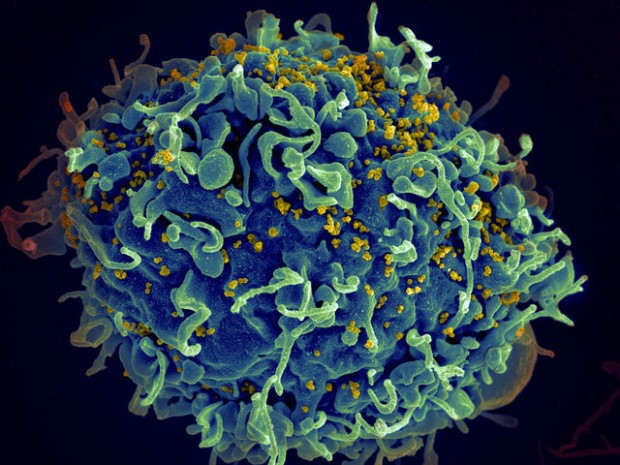 A breakthrough in the treatment of HIV could come "within months", according to scientists testing a potential cure for the disease which affects about 33 million people worldwide
Researchers in Denmark are conducting clinical trials on humans using a new, cheaper technique which allows the patient's natural immune system to fight the HIV virus after stripping it from the DNA.
They believe test results will show that "finding a mass-distributable and affordable cure to HIV is possible". The development would represent a major advance in attempts to find a cure for the virus, which causes AIDS.
Scientists are currently conducting human trials of the treatment after laboratory tests found it was effective on human cells. Fifteen patients are currently taking part in the trials, which will be rolled out on a wider scale if the results are positive.
The treatment uses a drug previously employed in cancer treatment to detach the virus from "reservoirs" it forms in DNA cells, enabling the body's immune system to kill it.
"I am almost certain that we will be successful in releasing the reservoirs of HIV," said Dr Ole Søgaard of Aarhus University Hospital, who is a senior member of the research team.
"The challenge will be getting the patients' immune system to recognise the virus and destroy it. This depends on the strength and sensitivity of individual immune systems," he told the Telegraph.
In vitro studies of the technique proved highly successful. In January, the Danish Research Council awarded the team £1.5 million to pursue their study in clinical trials with human subjects.
Early signs were "promising", said Dr Søgaard. But he stressed a cure was not the same as a preventative vaccine, and that raising awareness of unsafe behaviour, including unprotected sex and sharing needles, remained vital.
Around 100,000 people are living with HIV in the UK. Current treatments involving the use of multiple anti-retroviral drugs have greatly extended patients' life expectancy and quality of life, but fall short of a cure.