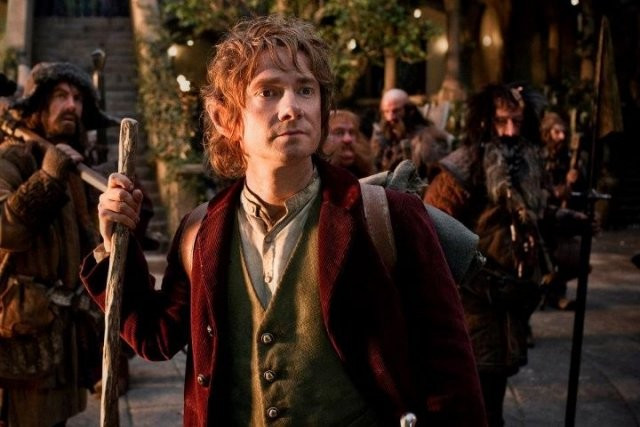 The third film in Peter Jackson's Hobbit trilogy has been given a title and a release date.
Jackson surprised fans of JRRTolkien with his announcement that the much-anticipated adaptation would be split into three films, rather than two.
According to the Hollywood Reporter, Warner Bros and New Line will release the third film in July 2014.
The first film in the trilogy, The Hobbit: An Unexpected Journey, will be released in December, with the second chapter, retitled The Hobbit: The Desolation of Smaug, will be released a year later.
The third film has been given the second film's original title, The Hobbit: There and Back Again.
Veronika Kwan Vandenberg, international distribution president, said: "The Hobbit: There and Back Again will be an action spectacle and an emotional conclusion for this already much-anticipated trilogy. Opening in the summer will maximise playability for what promises to be an event film for fans the world over."
Extended
Jackson's decision to spread the story of the Hobbit across three films mirrors the ambition of his multi-Oscar-winning adaptation of the Lord of the Rings trilogy.
Considering the fact that the Hobbit, which has a lighter, younger tone than the Lord of the Rings trilogy, is a much slighter novel than the later books, concerns have been raised that three films could stretch Jackson's source material to breaking point.
Revealing his decision to extend the film series, Jackson said: "We were really pleased with the way the story was coming together, in particular, the strength of the characters and the cast who have brought them to life.
"All of which gave rise to a simple question: do we take this chance to tell more of the tale? And the answer from our perspective as the filmmakers and as fans, was an unreserved 'yes'."
See the trailer for The Hobbit: An Unexpected Journey below: