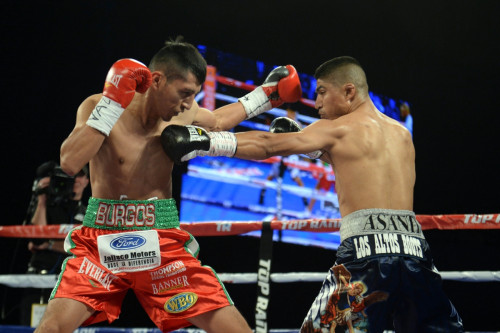 A Hollywood boxing night will be the first professional sporting event to accept bitcoin as payment for tickets, as the crypto-currency's acceptance beyond shady internet drug dealing continues to grow.
Organised by Bash Boxing, the Hollywood Fight Night event on 6 February offers bitcoin customers a 20% discount on the $45-$120 (£27-£72) tickets, and includes a poster signed by many of the 6 headliners.
Event partner Steve Bash said: "We have always catered to a younger and more hip and trendy crowd than traditional boxing shows in the country.
"Some of these fans have asked us about bitcoin in the past...with digital currency becoming more mainstream and with major merchants now accepting bitcoin, we wanted to test the waters".
New York hearing further brightens bitcoin future
The event's acceptance of bitcoin comes as a two-day hearing to help the New York Department of Financial Services understand the currency concludes. Witnesses included Cameron and Tyler Winklevoss, and litecoin founder Charles Lee.
Starting just days after the arrest of Bitcoin Foundation vice president Charlie Shrem for alleged money laundering and the purchasing of drugs using bitcoin, the hearing discussed the fear, uncertainty and doubts surrounding bitcoin and its uses.
But the icy and awkward start turned to a more positive outcome, as Benjamin M. Lawsky, superintendent of financial services for the State of New York, said: "Ultimately, it's our expectations that the information we've gathered in this fact-finding effort will allow us to put forward, during the course of 2014, a proposed regulatory framework for virtual currency firms operating in New York."
Such regulation would only apply to the one state, but it is no doubt a sign of progress for bitcoin and crypto-currencies as a whole, including litecoin and dogecoin.
Cameron Winklevoss, who together with twin brother Tyler, holds a multi-million dollar bitcoin investment - and had invested in Shrem's now-defunct BitInstant exchange - said: "The Wild West attracts cowboys. A sheriff would be a good thing."
In the UK, HM Revenue & Custom is expected to outline its position on bitcoin and crypto-currencies in February, a month before London is set to welcome its first bitcoin ATMs.