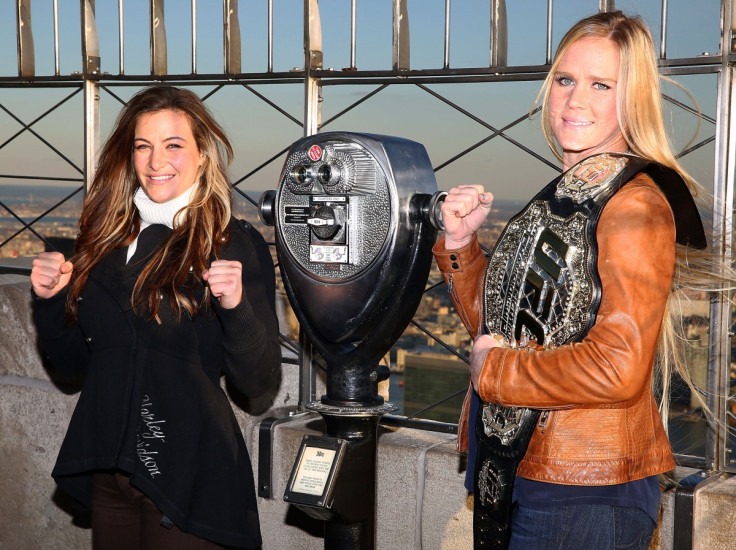 When Holly Holm finished Ronda Rousey with a brutal head kick in November 2015, the fight world paused. The result was not in doubt. The question was, would the former champion be able to recover quickly enough to claim an immediate rematch? So dominant was Rousey with the belt, yet so emphatic was her defeat that the appetite to do it all again was huge.
The injuries, both physical and psychological, as was revealed after the fight, were too severe. Rousey conceded the need to take time away and recover. Waiting patiently in the wings is the women's bantamweight number two and most serious of title contenders, Miesha Tate. The latter was on her way to a third fight against Rousey for the belt (the second within the UFC) when the company threw her a curve-ball and chose Holm instead, despite Tate being on a four-fight winning streak and establishing herself as the natural number-one contender.
Frustrated, Tate publicly contemplated retirement, feeling that she had been overlooked only because of a prior loss to the champion. In fact, Tate's last defeat two years ago was Rousey's toughest test, aside from her violent dethroning in Australia. The manner of Holm's victory and her desire to prove herself a worthy title-holder against all comers has forged a path paved with potential gold for Tate. The 29-year-old Washington native fights out of Las Vegas at the Xtreme Couture Gym with her coach, boyfriend and active UFC fighter Bryan Caraway.
Tate goes by the nickname "Cupcake", her walkout song is Roar by Katy Perry and she has previously emerged from the locker room in a dressing gown adorned in ice-cream cones. This is all somewhat misleading as the 5'6" grappler is possibly the toughest woman on the roster, lacking any apparent sweetness in the octagon, with an aggressive mix of ground and pound, wrestling and a high-level submission game. She is respected for her ability to constantly push the pace with a high work rate and the toughness not to tap out mentally or physically, despite previously being dropped by a head kick from Julie Kedzie and fracturing an eye socket in the first round against Sara McMann.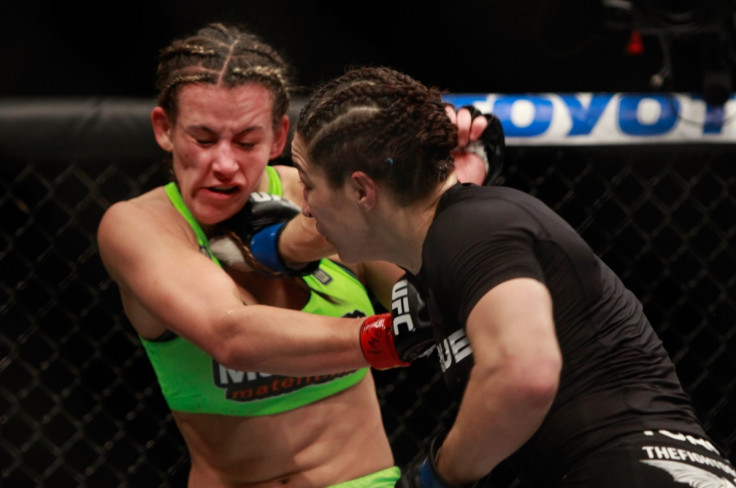 Holm will face a tough and unrelenting prospect in Tate, but one that the defending champion will bank on beating, thanks to her varied skill set. One of the most decorated women's boxers of all time, she is no newcomer and will be determined to show the MMA world that her second-round knockout of its former poster girl was no fluke. A long-term student of Jackson's MMA in her hometown of Albuquerque, New Mexico, Holm has been mixing with the cream of UFC talent for some time and has trained alongside stars, such as Jon Jones, Donald Cerrone and Alistair Overeem.
"The Preacher's Daughter", a factual, self-titled nickname that was forged after being offered "Hollywood" and "Hottie" early in her boxing career, both of which she disliked immensely, comes with her own reputation. Holm is very popular amongst her peers and is the antithesis of the former champion with her choice to have no commitments outside of the sport. Her approachable but focused look takes the place of Rousey's practised scowl and there are no cross words to be said about her opponents. Holm, under the long-term tutelage of Mike Winkeljohn, is a world-class striker, combining her unrivalled boxing experience with kickboxing and Muai Thai and even including the signature knee-breaking, Jackson's MMA trademark oblique kick.
Right now, Tate is the division's toughest test. The undeniable gulf in striking ability between Holm and Rousey indicates a rematch may end in the same result. Holm vs Tate, however, offers a brand-new set of variables. "If I want to keep it on the feet, I'll keep it on the feet. If I want to take it to the ground, I'll take it to the ground. Being the better wrestler allows you to do that," the confident challenger said during an interview with the UFC.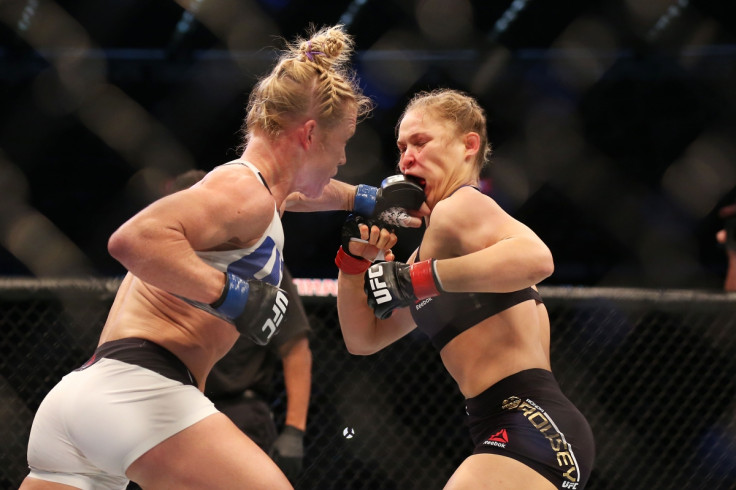 Whether Tate will suffer from Holm's stiff left jab or be able to navigate the champion's kicking prowess remains to be seen, but she is one of the best equipped of all the bantamweights to get close enough.
Holm vs Tate is not the rematch that many called for. You can blame the new champion for that. The damage she did to her opponent was so severe, it means that we will have to wait some time for that fight. But this bout, rumbling under the radar, could be a classic. Striker vs grappler, head kicks vs take downs, experienced, multi-dimensional fighters and both with everything to prove to an audience, who until late 2015, have only ever seen them as lambs to the slaughter. The new era for the women's bantamweight division starts Saturday (5 March) night in Las Vegas.