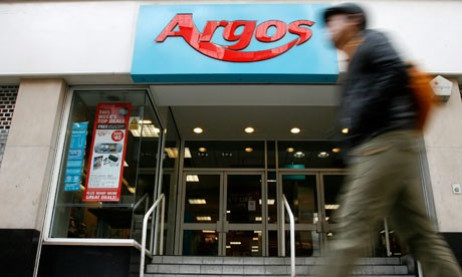 Home Retail Group's share price rocketed by as much as 13 percent in early trading after reporting that its full-year profits would exceed market expectations by as much as £10m.
Catalogue retailer Argos, owned by Home Retail Group, reported solid sales growth in the 18 weeks to January 5, which helped lift the company's overall performance, though its home improvement store Homebase saw sales decline as DIY enthusiasts turned their attention to Christmas shopping.
The Group's full year results will be released on May 1.
"Whilst we anticipate consumer confidence will remain subdued in the coming year, we are focused on delivering the transformation plan to reinvent Argos as a digital retail leader and the ongoing development of the Homebase proposition," said Terry Duddy, chief executive of Home Retail Group, in an interim management statement.
Duddy said the Group's pre-tax profit should be around £10m above the market consensus of £73m for the whole financial year.
Argos's sales in the 18 weeks to January 5 were £1.74bn, with like-for-likes rising by 2.7 percent on the year.
Total sales at Argos were up 1.6 percent. The retailer's gross margin was down 50 basis points, or 0.5 percent, which Home Retail Group said was "principally driven by the sales mix impact from the improved performance in consumer electronics and price investment, partially offset by the anticipated net benefit of favourable currency and reduced shipping costs."
At Homebase, sales were £453m for the same period, with like-for-likes falling by 3.9 percent because of "continued weakness in big ticket sales".
Total sales for Homebase fell by 4.5 percent.
"Homebase has recorded another weak quarter, but this has to be put in the context of a DIY market that continues to contract and has generated similarly negative performances from other players in the sector," said Matt Piner, Lead Consultant at retail analyst Conlumino.
"With consumers prioritising gifting and so on over the festive period, home improvement and spending was even more on the backburner.
"There are now crucial challenges ahead for Homebase as it looks to get things back on the track through the January sales and into Easter. However, with the housing market still depressed, 2013 looks set to be another tough year."
Home Retail shares rose 13.5 percent in London to change hands at 137.8 pence each. The shares have risen more than 35 percent over the past year.