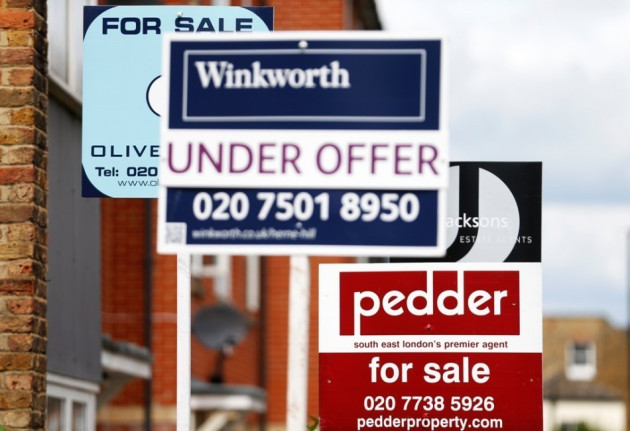 Average asking prices for homes in the UK continued to rise in October on increased buyer demand, while the supply of homes shrank raising questions about the health of the property market.
Property tracking website Hometrack said the average asking price for a house in Britain rose 0.5% in October from the previous month, when prices increased at a similar pace. This marks the ninth consecutive month of price increase.
On a year-on-year basis, house prices climbed 3.1% in October, compared to a 2.4% gain in the previous month.
The proportion of the asking price achieved climbed to 95.2% in October, up from 94.7% in September and reaching close to the all-time record of 95.7% in 2007.
London has seen the highest rate of growth with prices up 0.8% over the month. The south-east region also posted higher price growth, while all other regions witnessed slower rise in prices with the exception of the north where they are static.
Widening Supply-Demand Gap
"House prices grew by 0.5% in October driven by a widening gap between supply and demand and above average growth in prices in London and the South East," Richard Donnell, director of research at Hometrack, said in a statement.
"A chronic lack of supply is driving price growth. The supply of homes for sale fell by 1.6% in the month following a 0.3% decline in September. Growth in new sales being agreed is running at 4-5% per month and this is continually eroding the stock of homes for sale," he added.
"In contrast, levels of demand have grown by 3% in the last 2 months. Improving confidence amongst buyers has been fuelled by low mortgage rates and positive news on a recovering housing market."
He noted that the growing scarcity of homes has resulted in sellers achieving prices closer to asking prices, as buyers have been willing to pay more to secure a sale.
Housing Bubble Concerns
The UK housing market has recently witnessed steady increase in house prices on the back of aiding programmes such as Help to Buy and Funding for Lending.
Earlier, property website Rightmove said the average asking price for homes increased by 2.8% in October after two previous monthly falls.
However, a number of housing experts warned that the schemes would result in a housing bubble given the supply-demand mismatch in the country.
Chancellor George Osborne said earlier the concerns are baseless and his flagship Help to Buy would contribute to the housing market's strength.
Hometrack noted that the country is not facing a housing bubble, but warned that any weakening in demand would affect the housing market.
"Talk of a national housing bubble is over-done but any weakening in demand, against the backdrop of tight supply, will result in a slowdown in house price growth," Donnell said.