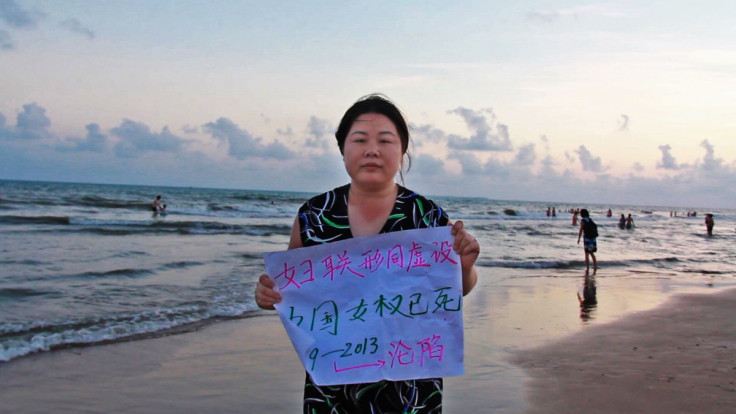 A riveting new film rips open the sordid secret of school officials presenting young girls as bribes to government officials. Art and activism combust to provide a powder keg of explosive qualities in this riveting documentary. This is the story of Ye Haiyan, aka Hooligan Sparrow, a performance artist, determined to expose the flagrant sexual corruption taking place in the upper echelons of the Chinese government.
Director Nanfu Wang, an admirer of Hooligan Sparrow's human rights activism, thanks to her earlier work with the plight of sex workers in China, decided to contact Haiyan and document her latest cause. A group of activists including Hooligan Sparrow were protesting the alleged rape of six girls by a school headmaster and a government official. The girls were found unconscious in the hotel days after the incident, and the only evidence at the time was the surveillance video showing the girls walking into the hotel. The girls claimed they were sexually abused, but the government officials and the principal said they were not.
Wang explains: "The lawyers believed it was organised crime – that the school officials presented the young girls as bribes to the government officials. The parents took the girls to hospital for a check-up and the results showed they were sexually abused. There were suspicions that the young girls had been drugged. The media was also reporting that the girls received gifts – cell phones, clothes from the principal – which makes the case not rape but prostitution because in China the law says as long as you can prove that money has been exchange, it's prostitution."
What followed was a terrifying journey for both director and activists, as they receive death threats and tracked hundreds of miles across the country by gangs of secret police.
There are sounds and images in the film that are imprinted on the senses. The jagged breathing of director Nanfu Wang as she tries to get away from the secret police, who wrestle away her precious camera. Fear becomes an everyday occurrence. "When I was filming, I was scared every day because we were chased from place to place. We had to hide. Every day I was afraid that either we would be arrested or they [the police] would find out that I was filming and confiscate all the equipment," says Wang.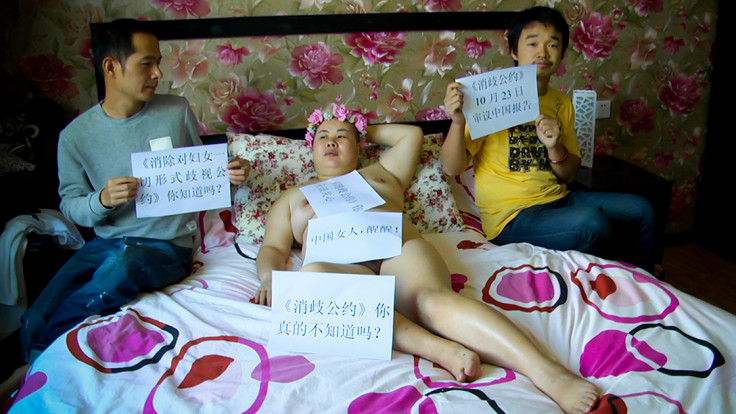 "There would be a lot of emotions going on. I was scared, I was angry, I felt hopeless sometimes because nobody was paying attention. I was worried that if I didn't document it, nobody would know what had happened. I felt strong because I had a camera and needed to film it. When my camera was broken, that's when I felt I didn't know what to do. I felt vulnerable without it."
The bravery and determinism of Hooligan Sparrow and her sister activists is without doubt. They are prepared to die for their cause. At first, there is much laughter and teasing between the women but it becomes deadly serious when each of them talks directly to camera and calmly states that if anything suspicious happens to them, they did not commit suicide.
If Hooligan Sparrow has a vulnerability, it is worry over her daughter. However, the daughter is wise beyond her years and treats everything with a teenager's sensibility. When told by Wang that there are secret police downstairs, the 13-year-old says laconically: "Eek. We're doomed!"
There is hope for the future with news that while Wang was editing the film, the laws on child prostitution were repealed. It's been a long time coming as activists had been campaigning for over 10 years for this to happen.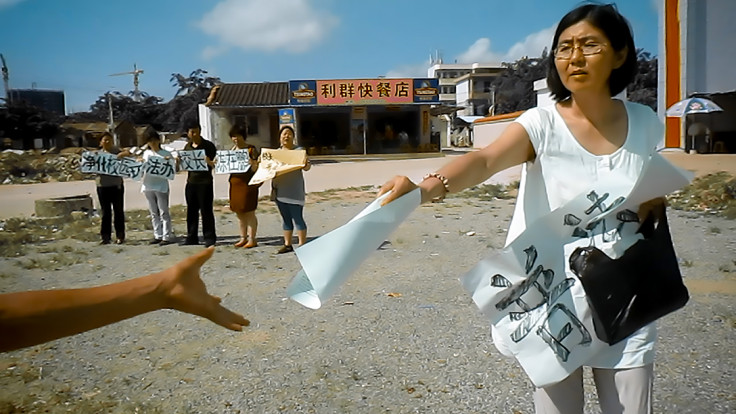 But the story's far from over yet. One of the main characters in the film, Wang Yu, one of only two female human rights lawyers in China was formally arrested on 9 July 2015 and accused of "subverting the government," which carries a possible life sentence. She is still being detained without trial.
The High Commissioner for the UN Human Rights Council issued the following statement on 10 March. "We express profound concern at the relentless crackdown on civil society taking place in China, and the brazenness with which this suppression of dissenting voices has now expanded to include human rights defenders, outspoken booksellers and lawyers, increasingly with extraterritorial reach.
"As we mark the two-year anniversary of the death in custody of activist Cao Shunli, the time has come for collective action to send a clear message that trampling dissent cannot be perpetrated with impunity."
Sophie Richardson, China director at Human Rights Watch, welcomed the statement: "Today, more than a dozen governments at the UN Human Rights Council took an unprecedented and courageous stand... The statement shows that while President Xi Jinping may think he can eradicate dissent at home, the world stands with embattled human rights defenders across China."