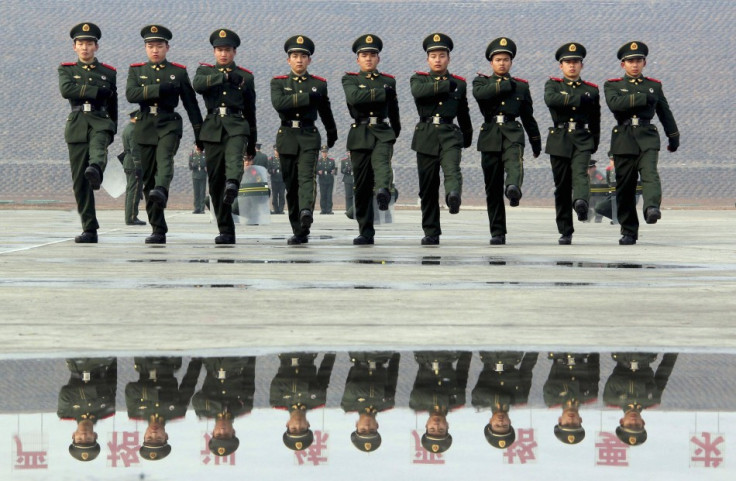 The rights group, Human Rights Watch (HRW) condemns China's para-police force Chengguan's involvement in abusive conduct which increased public resentment.
The group released a 76-page report on Wednesday about the abuses, assaults and illegal detention by the Urban Management Law Enforcement.
"The chengguan's abusive conduct turns the idea of rule of law on its head," said Sophie Richardson, China director at Human Rights Watch.
"Instead of carrying out clearly defined and limited activities to enforce the law, some chengguan are abusing their authority. Chengguan forces have earned a reputation for brutality and impunity. They are now synonymous for many Chinese citizens with physical violence, illegal detention, and theft," Richardson added.
Lack of a national framework and poor supervision by the authorities seems to be the causes which lead to the Chengguan's assaults, according to the rights group.
In 1977, the force was originally given a task to assist the police who enforce the non-criminal administrative regulations including traffic and sanitary regulations.
However Chengguan did not have any authority to detain a wrongdoer but only to fine him/her.
HRW was told by many offenders that they were beaten, slapped, held on the ground by the Chengguan.Testimonies also reveal that their belongings were confiscated which were later returned only for money.
"Chengguan abuses are an open scandal in China. The government should move swiftly to publicly and unambiguously condemn chengguan assaults and investigate those responsible for such acts," said Richardson.
Reports from the local Chinese media also substantiate HRW's research.
It was indeed difficult to gauge accurately the scale of operations, not less than 6,000 Chengguan personnel are present in the Chinese capital city Beijing alone, while thousands of others work throughout the country.
Some of the victims who suffered in the hands of Chengguan include migrant street vendors who are part of the lower strata of the society.
"[The chengguanofficers] verbally abused me and beat me. They hit me in the head and face and my nose was bleeding. They punched me in the face until my face was swollen," said a street vendor in his testimony.
Another vendor in Beijing who is still not sure sure about why Chengguan assaulted him in July 2010 said "No reason was given. They never told me what crime I had committed. In fact, up to this day, I still do not know if doing this business is legal or not".
HRW urged the Chinese authorities to undertake severe action against Chengguan who is exercising such excessive forces against people.