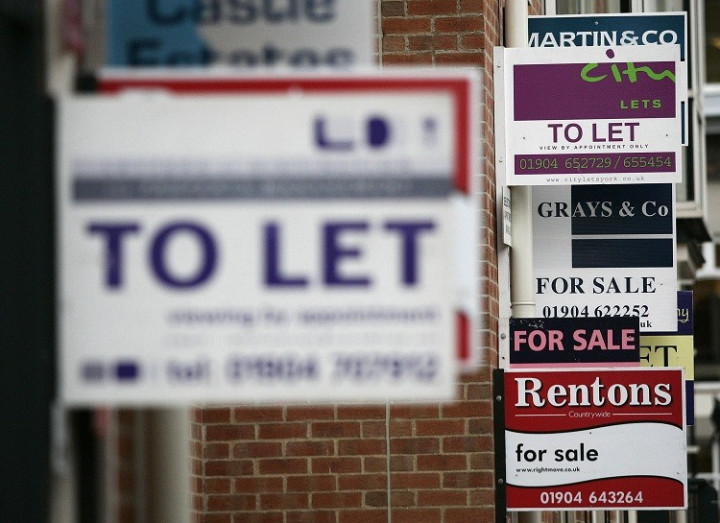 Average rents have surged to an 11-year high as they increased by 11% annually, according to research by the Sequence Group.
The study, based on analysis of data from Sequence's 300 estate agent branches and 20,500 properties nationwide, also revealed that average London rents have risen to £1,465 a month - an 8% annual increase.
Across the UK, tenant demand was strong with new registrations up 2% on July and 11% on August 2012. In London the number of tenants has grown by 5% on the month.
Buy-to-let mortgage applications rose 31% annually as investors are attracted to high yields over low saving interest rates.
But the supply of new properties available to rent is flat, in stark contrast to levels of demand.
"The supply of new properties to the market has seen no change on the month and if this continues to be outstripped by demand then we will see further significant rises in rents," said Stephen Nation, head of lettings at Barnard Marcus.
"The London picture is very similar, with the number of people looking to rent increasing by 5% on month, but the number of new properties available decreasing by 1%.
"As a result of this, competition rents in London grew by 2% on month and activity levels in the capital have been phenomenal, with new tenancies agreed rising by 12% both on month and annually."
A heatwave caused house prices to tumble in September as buyers and sellers were distracted from the housing market by the weather, according to property website Rightmove.
UK home prices fell by 1.5% on the month in September, said Rightmove, despite a number of mortgage-market stimulus schemes fuelling a surge in demand for a constrained supply.
On a year-on-year basis, prices increased by 4.5% in September. The number of new sellers of property fell by 9% month-on-month in September, the lowest level since February.