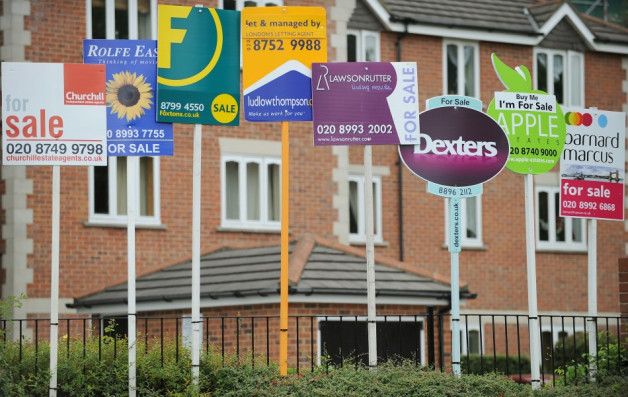 London home prices have witnessed their biggest new-year surge since 2008, as the number of home sellers on the market increased significantly pushing up the asking rates.
A monthly survey by real estate agent Rightmove showed that asking prices for London homes on its website rose 3.6 percent in January from the previous month to an average £480,890 ($764,000). Prices increased 9.7 percent year-on-year, the biggest annual increase since February 2010.
Nationally, prices rose 0.2 percent to £229,429 in January from December. January prices were up 2.4 percent year-on-year.
The number of new properties hitting the London property market rose 29 percent from a year earlier. If that becomes a trend, Rightmove said it could help to better balance supply and demand and slow house-price growth. Demand in London has boosted values and helped the city outperform the rest of the country over the past year.
The survey also showed a rise in the number of new sellers on the website, increasing 29 percent in London and 22 percent in the country from a year earlier. Most of the new sellers came to the market because they wanted to and not because they were forced to sell.
New seller prices rose by 2.4 percent year-on-year, and Rightmove traffic rose 27 percent in the first two weeks of 2013.
"Those coming to market this month have taken a pragmatic pricing approach and kept their asking prices pretty much the same as sellers in December," said Miles Shipside, director and housing market analyst at Rightmove.
"While the number of sellers financially fit enough to come to market is still well down on pre-credit crunch levels, there appears to be an increased willingness among those that can to give it a go."
Rightmove expects both prices and transaction numbers to record a modest rise in 2013 on the back of the better figures witnessed so far this year. In London, prices are expected to rise by 3 percent in 2013, less than the 6.8 percent increase recorded in 2012.
For the majority of 2012, house prices and transaction numbers were almost stable in the UK due to uncertainties in connection with the prevailing weakness in the economy.
The situations have been improved as investors are more confident in prices and the ability to secure a mortgage. The banks have increased their mortgage lending and the government's Funding for Lending Scheme is beginning to feed through to the market, according to Rightmove.
The property dealer added that some 74 percent of professional landlords surveyed by it are planning to buy additional rental property in the next 12 months, a sign that market sentiment is improving further.
"A further sign of market recovery is when investors look to property to achieve good returns. The majority of professional property investors appear to have spotted that now is the time to increase their investment, and they are obviously confident that prices are not going to get cheaper," Shipside said.
In a separate report, the Centre for Economics and Business Research forecast 0.8 percent increase in UK house prices in 2013. Average home value is expected to reach £223,000 in 2014, surpassing the 2007 pre-crisis peak for the first time.