Barcelona lost 4-0 at Paris Saint Germain on Tuesday night but the reality is that the La Liga giants lost something else more important time ago: Their identity.
Since Johan Cruyff arrived to a Nou Camp in crisis in 1988 Barcelona became a model club. Sometimes they won, others lost, but the biggest Catalan supporter to the most remote fan in America, Africa or Asia knew that Barcelona was a unique entity who care as much about winning as how to go about it.
Real Madrid, Manchester United or the Italian giants might be more successful but Barcelona fans still could always say with pride that no one in the world played as well as them.
There were good and bad managers, from Bobby Robson to Louis van Gaal, from Frank Rijkaard or Pep Guardiola. Everyone had up and downs but no one dare to question the two pillars of the philosophy implanted by Cruyff: The prominence of the midfielders to maintain possession and a firm commitment to the talents of La Masia.
However, that Barcelona team is now history. The number of titles under Luis Enrique (one Champions League, two La Liga title and two Copa del Rey) could hide that but it is a palpable reality among real Barcelona fans for some time now.
Even after a 4-0 defeat PSG, Barcelona are still a great team but no longer a unique one. It no longer cares about how to win, just the winning. They don't care about La Masia but having the best players in the world.
Who is to blame? It is now easy to single out Luis Enrique but that would only point the finger at a small part of the problem. Barcelona were not Barcelona either with Gerardo Martino and that suggests the culprits are higher than the coach and sit in the boardroom.
That exemplary team of the past have seen, in recent years, how former president Sandro Rosell had to resign for lying about Neymar's real cost. That club, admired for their talented academy, were sanctioned by Fifa for breaking the rules on signing players under the age of 18. Nevertheless that tiki-taka team built by Cruyff, and improved on by Guardiola, don't have a football identity anymore.
Midfielders no longer have any importance in their game and La Masia seems in real danger of extinction under president Josep Maria Bartomeu.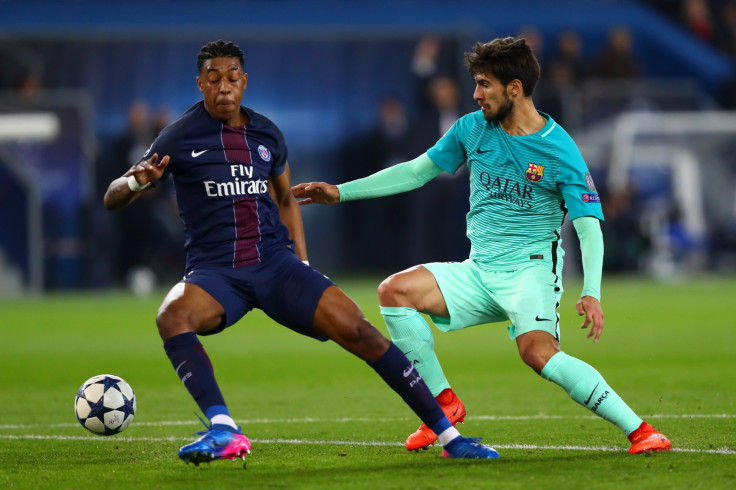 The great attacking trident formed by Lionel Messi, Luis Suarez and Neymar now marks the way (not Luis Enrique) and where they had a talented player from the academy in Xavi Hernandez, they now have Andres Gomes – signed in the summer in a ridiculous deal which could cost Barcelona up to € 70m (£59.50, $73.8m) if the Portugal international ever win the Ballon d'Or more than once.
While Andres Iniesta, Sergio Busquets start to demand for successors, Barcelona don't dominate their rivals from the midfield anymore, but wait for a touch of magic from their trident to beat them. When they don't appear, they are lost.
Having the MSN shouldn't be a problem but a solution – as Barcelona always wanted to have the best players to make the players of La Masia better. Michael Laudrup or Hristo Stoichkov were part of Cruyff's dream team alongside Guardiola, Sergi Barjuan or Ferrer. Ronaldinho was instrumental to lead Rijkaard's side to the Champions League in 2006 but Victor Valdes, Carles Puyol, Xavi or a young Andres Iniesta were also there to safeguard Barcelona's identity for years to come. Eto'o and Henry played a decisive role in Guardiola's glorious years but Valdés, Sergio Busquets, Xavi, Pedro, Iniesta or Lionel Messi were eventually the ones who dictated the rules of arguably the best Barcelona ever.
All of them learned a unique football culture at La Masia until someone gave them the chance to implement that it in the first team. That's no longer the case. Luis Enrique cannot give the opportunity to youngsters as, ahead of all them, he has a number of players who cost a fortune and have to play, no matter what.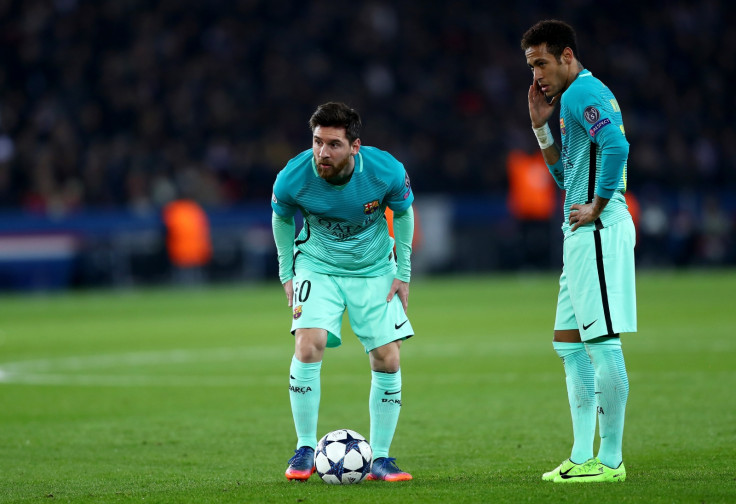 The best Barcelona signed the best players like Suarez and Neymar but the base of the team was always made by La Masia talents who understand better than anyone that the passing game philosophy was untouchable.
The likes of Hector Bellerin, Andre Onana, Alex Grimaldo, Marc Barta, Thiago Alcantara or Pedro would have been the guardians of the Barcelona's philosophy right now if Cruyff's philosophy continues. However, they thrive at Arsenal, Ajax, Benfica, Borussia Dortmund, Bayern Munich or Chelsea while their childhood team have Arda Turan, Andre, Jasper Cillessen, Lucas Digne and Co...
Maybe this is what Guardiola anticipated could have happened when he decided to leave the club of his heart so prematurely. Maybe this is why Messi is yet to sign a new deal although his friends Suarez and Neymar have already done so. Their Barcelona, the one they knew at La Masia, are no longer Barcelona but just another normal club.