Courtesy of a supreme 2016 in which he won a second Wimbledon title, successfully defended his Olympic gold and crucially became the first British singles tennis player ever to become world number one, reigning BBC Sports Personality of the Year and new knight of the realm Sir Andy Murray heads down under for the latest Australian Open tournament having been named as the top seed for a grand slam for the very first time in his career.
The Norman Brookes Challenge Cup has thus far remained tantalisingly out of reach for Murray, a five-time losing finalist in Melbourne. The man whose 122-week reign of dominance he ended at the Paris Masters in November last year, Novak Djokovic, has bested his old rival in four of the last five years.
The 12-time major winner, who last year drew level with Roy Emerson with his sixth Australian Open title, will have his eyes firmly fixed on regaining top spot after landing the first psychological blow of the year and ending Murray's formidable run of 28 successive ATP Tour match wins with an entertaining 6-3 5-7 6-4 Qatar Open final triumph.
What is Murray's current lead over Djokovic?
ATP singles rankings
1. Andy Murray - 12,560 points
2. Novak Djokovic - 11,780 points
What does Murray need to do to stay number one?
Despite that aforementioned loss, Murray actually strengthened his position over Djokovic in Doha due to the nature of the rankings. This is because the Serbian only retained the 250 points he earned by winning the event for the first time with victory over Rafael Nadal in 2016, whereas Murray actually boosted his tally with 150 runner-up points having last year opted to play in the Hopman Cup instead. The latter offers no ranking points, so he had none to defend.
All that means that Murray extended his lead to 780 points. The only way he can be dethroned at the Australian Open is if he fails to reach the semi-final - something he has not done since a last-eight defeat to Roger Federer in 2014 - and Djokovic claims a record-breaking seventh title.
What is Murray's likely route through to the final?
Round one - Ilya Marchenko
Round two - Yen-Hsun Lu
Round three - Sam Querrey
Round four - Lucas Pouille/John Isner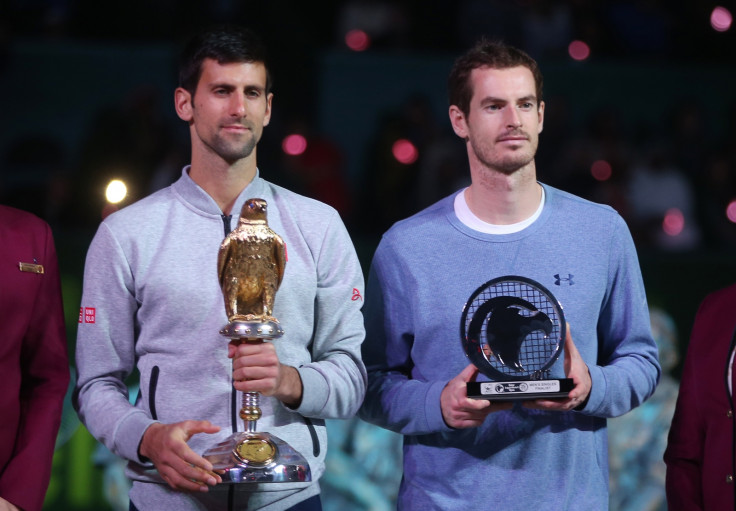 Quarter-final - Kei Nishikori/Roger Federer
Semi-final - Stan Wawrinka
Final - Novak Djokovic
The draw has been quite kind to Murray, who begins his campaign against Marchenko. The Ukrainian world number 93 lost in straight sets during their only previous meeting in the 2011 Australian Open.
He is then likely to face Lu, whose only success over Murray, whom he lost to at Wimbledon last year, in five attempts came in the first round of the 2008 Beijing Olympics. A potential third-round tie against Sam Querrey is unlikely to provoke much trepidation either, with the American boasting just one win in seven tries.
Prospective fourth-round opponents John Isner and Lucas Pouille have never toppled Murray in 11 combined attempts (Isner has lost eight matches against him dating back to 2010). Things heat up with a possible quarter-final date against Nishikori or the fit again Federer, while Wawrinka and Djokovic himself likely lie in wait thereafter.
What is Djokovic's likely route through to the final?
Round one - Fernando Verdasco
Round two - Denis Istomin
Round three - Pablo Carreno Busta
Round four - Grigor Dimitrov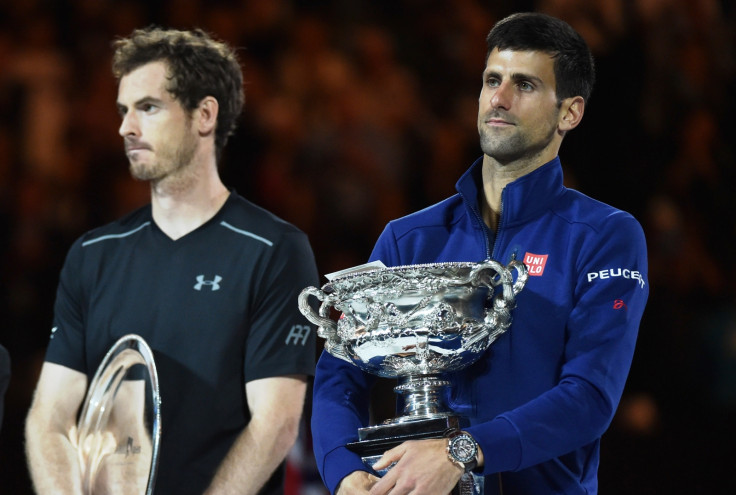 Quarter-final - Dominic Thiem
Semi-final - Milos Raonic
Final - Andy Murray
Djokovic has won seven of 11 previous meetings against Verdasco, including a 4-6 7-6 6-3 semi-final win at last week's Qatar Open. He has only ever dropped one set in five meetings with Uzbek Istomin and triumphed in his only previous match against Carreno Busta at the 2014 Monte Carlo Masters.
Dimitrov is likely to be seen as a tough fourth-round foe, yet only one previous win for the 2014 Wimbledon semi-finalist over Djokovic rather suggests otherwise. Dominic Thiem, the first top-10 ranked player to fall prey to British number three Dan Evans at the Sydney International, and Milos Raonic have both dropped four straight matches against the 29-year-old.
It would not be at all surprising to see Djokovic and Murray meet for the fifth time at Rod Laver Arena on 29 January as they continue their growing rivalry at the pinnacle of the men's game.