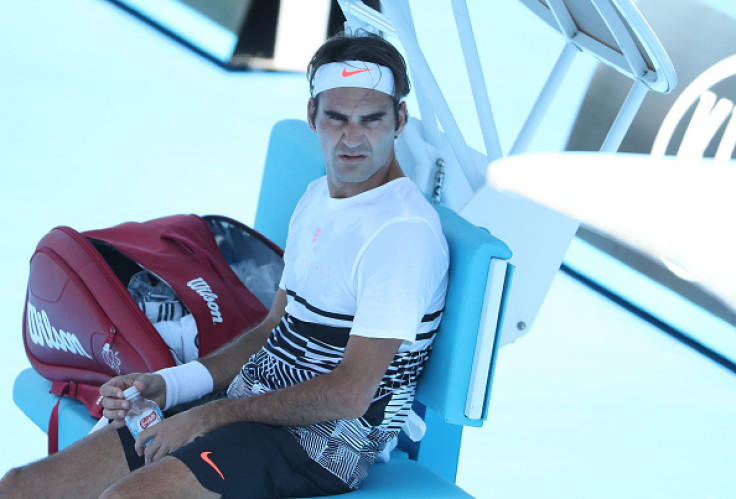 Roger Federer has made it clear ahead of his injury return at the first major tournament of the year at Melbourne Park that his aim still remains the same as it was before – to beat the best and win the biggest tournaments.
The Swiss ace missed six months of the 2016 season due to a knee injury and has dropped down the rankings – currently 17th in the world. There were questions raised about Federer's future in the game, but he has dismissed talks about retirement and confirmed that he will continue to play in the coming years, with a view to return to the top of the rankings again. However, he admitted that the question could come up again should he not match up to the best, the likes of Andy Murray and Novak Djokovic, who are currently the dominant force in the men's game at the moment.
The 17-time Grand Slam is not expecting to be successful right from the start after a lengthy absence from the tour. Similar to Rafael Nadal's comments recently, Federer admits that it could take about four or five tournaments to get back into rhythm.
"My aim is still to beat the best, to win the biggest tournaments, and if I can't do that, then it's a serious question as to whether I'll continue," Federer told Credit Suisse, one of his main sponsors. "But I'm too close to the top, enjoying myself too much and playing too well to give up now. The question for me is: would you still like to play? And my answer is a definite yes."
"Yes, I've just played Australia's Hopman cup and will now play the Australian Open. You always hope to come back with a bang, and be super-successful from the get-to, but it might take 4-5 tournaments to see where I am with my game. There are no guarantees, so I'm cautious but also optimistic. My aim is to get back into the highest rankings," the former world number one added.