How is Federer performing so well at 36? Former coach explains
Federer's next target would be to reclaim the number one spot from Rafael Nadal.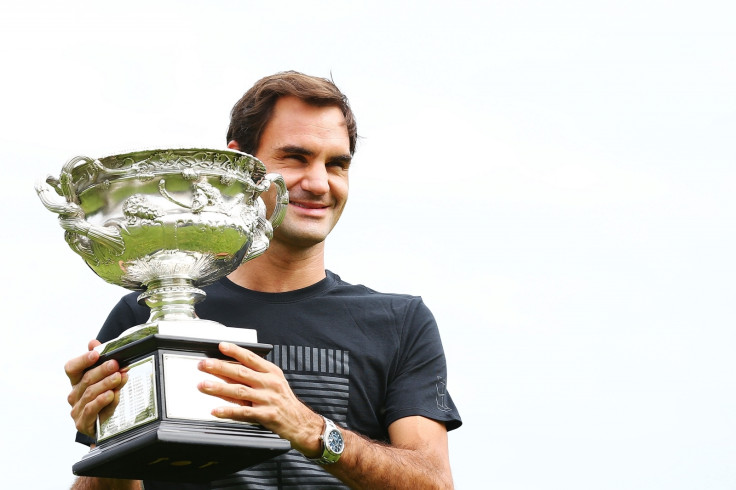 Roger Federer's former coach Stefan Edberg believes the Swiss ace's four kids may have helped him stay young and perform at the level he has at 36. He became the oldest player in the history of tennis to win the Australian Open and has taken three of the last five Grand Slams since coming back from injury.
The 36-year-old becomes only the fourth player after Margaret Court, Serena Williams and Steffi Graf to win 20 or more major singles titles and is looking good to pick up a few more titles before retiring. His next target would be to reclaim the number one spot from Rafael Nadal, having closed the gap on the Spaniard to 155 points.
Nadal is currently recovering from a hip injury he picked up against Marin Cilic in the quarter-finals of the Australian Open, which forced him to retire midway through the fifth set. However, the Spaniard is confident that the setback won't affect his calendar and is expected to play the Mexican Open, which starts on 26 February, before getting back into serious action in Indian Wells and Miami.
Federer is expected to play in the Dubai Open where he will have an opportunity to close the gap. His current form runs to contrary to what many specialists had predicted, with most speculating that he would drop off his game after being a father of four kids.
However, Edberg believes that being a father has made him younger and although there is a debate on whether he is a better player now than 10 years ago, his family life hasn't affected his game at all and in some ways has made him better.
"Maybe his four children keep him so young. But what's possible for him doesn't count for others," Edberg said, as quoted by the Express. "Is he a better player than what he was a decade ago? It's tough to say.
"You normally play your best tennis from 22 to 28. He may have dominated the Tour the most at that age, but look at last year. In some ways, he is a better player than 10 years ago, although he is not that fast."
"Roger is unique in many aspects," Edberg added. "He still loves the game, is improving, has a big motivation, and is fit, which is something great considering his age. We all know that he plays tennis beautifully and that he is the best ambassador for this sport.
"He has a good relationship with the press and treats sponsors, fans in a unique way. He is perfect. It will be very difficult to replace him. He can't be copied."