How Should Teachers Be Using AI? UNESCO Believes It Could Solve Education's Biggest Challenges
Instead of being used to reduce tiredness among teachers, UNESCO says that AI can be used to fight global inequalities in the education sector.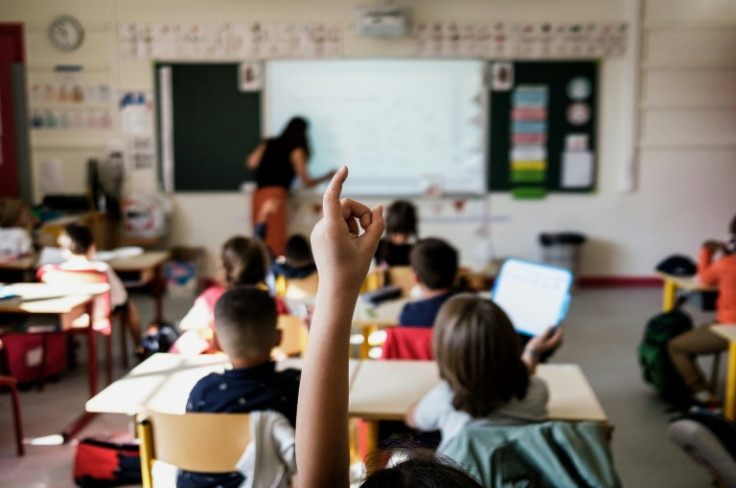 The United Nations Educational, Scientific and Cultural Organisation (UNESCO) has repeatedly called for a human-centred approach to artificial intelligence (AI).
"AI has the potential to address some of the biggest challenges in education today", according to UNESCO.
By using AI, it has been predicted that teachers would be able to improve student outcomes by identifying areas of weakness.
AI allows for data-driven decisions to be made on behalf of teachers which inherently leads to generating strategies to target a student's shortcomings.
It has also been found that AI can be used to better student engagement and build an interest in learning amongst students with behavioural differences and special needs.
This year, MagicSchool was launched by Adeel Khan and has already generated more than 150,000 users.
MagicSchool has been created as an adaptation of OpenAI's technology and is marketed towards teachers who seek assistance with creating worksheets, tests and forming educational programs for students with special needs and adjusting reading material based on a student's literary level.
Implementing the use of AI in teaching also makes education more accessible to students who are unable to attend in-person sessions. Companies have also praised AI for being able to fight the current teacher shortage in the UK.
Last year, in the UK, 40,000 teachers left the profession and an additional 4,000 retired.
Experts led an investigation into the large number of education staff who stepped down from their posts voluntarily and found that across the total teaching force across the UK, nearly one in 10 teachers resigned.
The creation of MagicSchool comes after the UK saw a series of school teacher strikes that called for better pay and working conditions.
Despite four teaching unions accepting the government's 6.5 per cent pay rise in July, the NASUWT said that it would continue to campaign for better pay, fairer workloads and working hours.
Large groups of union workers, including thousands of teachers, have taken to the streets this year, demonstrating strike actions in populated areas like Manchester, London and Birmingham.
With AI allowing for easier access to education worldwide, UNESCO aim to shift the conversation from the abilities of AI in education, to include AI's role in addressing the current global inequalities.
UNESCO set out to promote the use of AI in teaching on a global scale to improve access to knowledge, research and education that focuses on the diversity of cultural expressions.
According to UNESCO, the development of AI should not "widen the technological divides within and between countries".
As part of its "AI for all" campaign, UNESCO has curated a publication, 'Artificial Intelligence and Education: Guidance for Policy-makers', that focuses on taking advantage of AI as a "technological revolution".
In regard to AI replacing teaching staff, the UNESCO publication notes: "Despite the commercial aims of using intelligent tutorial systems to do teacher tasks, it is still unlikely that teachers will be replaced by machines any time soon."
Incorporating AI into the education sector will "inevitably relieve teachers of increasing numbers burdens", which will ultimately push teachers to "focus more on the design and facilitation of learning activities that require higher-order thinking, creativity, interpersonal collaboration and social values" – according to the publication.
Although using AI to generate lesson plans and content has proven to reduce exhaustion amongst staff in the education sector, MPs and parent groups have heavily criticised teachers who have chosen to use AI.
This year, it was reported that more than 1,000 teachers, working in both primary and secondary schools, had signed up for Real Fast Reports.
Real Fast Reports costs just £10 a year and generates a "totally personalised and unique" report for any pupil in one click.
Chris McGovern, the Chairman of the Campaign For Real Education, called AI-generated reports "lazy" and a "deceitful cop-out".
© Copyright IBTimes 2023. All rights reserved.