MPs Push For School Curriculum To Include Compulsory Financial Education
MPs have launched an inquiry that sets out to teach all students – aged 11 to 16 – about money management amid the cost of living crisis.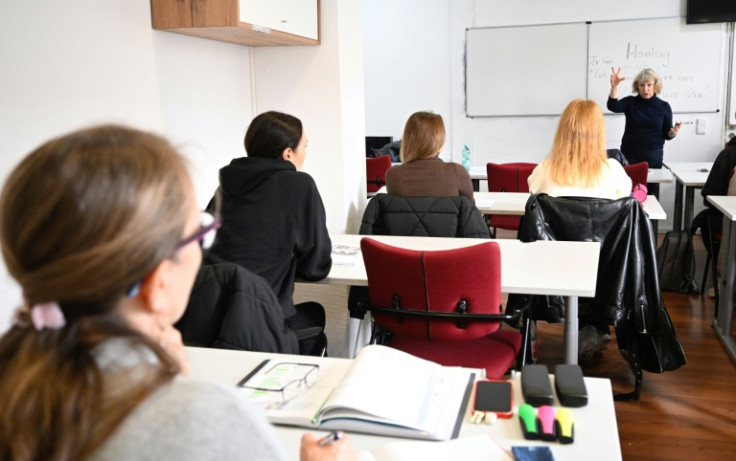 In January 2023, teachers across the UK launched a strike action that affected 90 per cent of schools.
The staff in the education sector held protests that called for better pay in London, Birmingham and Manchester.
Despite four teaching unions accepting the government's 6.5 per cent pay rise in July, the NASUWT said that it would continue to campaign for better pay, fairer workloads and working hours.
This year, the Conservative Government also invested a staggering £75 million into the creative arts and culture sector of schools after secondary school teachers spoke out against several failures in the curriculum.
The lack of teaching on financial education was also highlighted as one of the failures in the curriculum.
This week, the Chair of the House of Commons Education Select Committee, Robin Walker, urged MPs to explore how to introduce financial education into the national curriculum.
The inquiry, which sets out to find ways to strengthen financial education in both primary and secondary schools, comes after Prime Minister Rishi Sunak announced plans that would see all pupils study maths until the increased age of 18.
The Labour Party also revealed plans to teach youngsters "real world" maths amid the cost-of-living crisis, by up-skilling primary school teachers.
As the financial pressures of the cost-of-living crisis continued to increase, Walker recognised that the need to teach children how to money manage was "as strong and timely as ever".
The Chair of the House of Commons Education Select Committee also argued that "teaching people how to manage interest on a debt, for example, might be more important than some of the academic content that is currently in GCSEs".
The Conservative MP and former Schools Minister went on to note that the financial teaching that was introduced to the national curriculum in 2014, had not reached an acceptable number of students.
"Almost a decade [after it was introduced], there are still plenty of concerns that students and teachers feel that not enough financial education is being delivered," Walker declared.
Teaching the economic subject at academies and state schools across the UK is currently optional.
The Education Select Committee is calling for the optional inclusion of financial studies in the national curriculum to be reviewed with a "must-have" attitude.
Walker went on to explain: "With families and young people continuing to feel cost-of-living pressures, the case for equipping children of all backgrounds with the life skills and knowledge to help manage their money feels as strong and timely as ever."
Alluding to the teachers' strike action that called for manageable workloads and working hours, the former Schools Minister made it clear that MPs are "very aware of the strain many teachers and school leaders are under" and will be considering how to incorporate more financial study sessions without placing "extra demands on their time".
Walker also highlighted that the committee's inquiry asks for the best ways to support teachers and schools in delivering the additional finance sessions.
According to a Teacher Tapp survey, conducted in 2022, more than 65 per cent of teachers said that there were not enough resources or space in the timetables to fit financial education sessions.
After conducting a survey this year, MyBnk, an education charity, reported that around 43 per cent of girls and young women between the ages of 11 and 25, said that they were not financially confident.
The survey also found that a huge 61 per cent of boys and young men of the same ages, also admitted that they were not confident with money management.
To increase financial confidence amongst young people, the committee's examination asks for submissions regarding where financial education should sit on the school curriculum for pupils aged 11 to 16 years old.
© Copyright IBTimes 2023. All rights reserved.