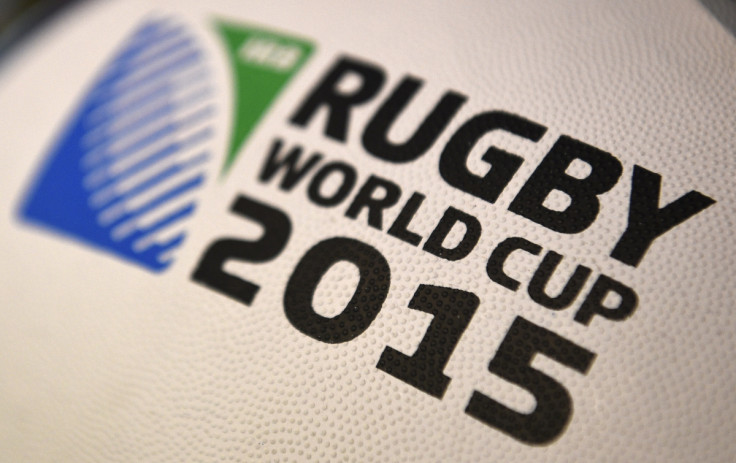 The 2015 Rugby World Cup is kicking off and if you want to be able to catch all the games, particularly the ones played during office hours, then there's an easy way to tune in when you don't have access to a television.
ITV has exclusive rights to the tournament and so is the only UK channel broadcasting the games, with the majority of matches being shown on ITV 1 and a handful on ITV 4 (see Rugby World Cup TV schedule below). With the tournament being held on home soil UK viewers will benefit from kind kick-off times and scheduling, but there are a number of pool games being played during the working week.
How to watch the Rugby World Cup on mobile and tablet
The neatest (and dare we say most covert) solution to watching without a TV is using a mobile device. With ITV having all the rights it makes life a lot easier for viewers as you only have to go to one place. To watch games on your mobile or tablet you can access a live stream through the free ITV Player app, available on iOS and Android. All you'll need to do is download the app and enter the appropriate to watch. Our best advice would be to watch over wi-fi if you can jump on a network. Otherwise it works absolutely fine over 4G and 3G if signal is decent. However, bear in mind that if you haven't got an all-you-can-eat data tariff streaming just one hour of standard definition video can cost you up to 350MB.
If, for any reason, you can't download the dedicated ITV Player app you can always watch games through your mobile browser. Go to www.tvcatchup.com and you'll be able to select a channel and watch live.
Even though you're not watching on a television you will need a TV licence if you're watching a live stream. ITV Player also has on-demand catch-up if you missed any games. To watch catch-up, already broadcast games, you do not need a TV licence.
Rugby World Cup: How to watch on PC
While watching on a mobile is handy, if you find yourself in a situation where you don't have a device and you're stuck at your desk as an afternoon kick-off is looming you can easily watch on your computer. Again, ITV Player has a desktop version so go to www.itv.com/player and you'll be directed to the live stream.
Rugby World Cup: How to hide your screen
If you're cheekily watching games at work when you shouldn't be there are a few easy tricks to quickly hide your screen should you see your boss appear in the periphery.
Win + D: If you have a Windows keyboard press the Windows button and D and you'll be whizzed straight to your desktop. All applications will be hidden until you press the same combination again. It's a quick hide but can look a bit suspicious with nothing on your screen. If you're on a Mac use command + H to hide your foremost screen.
Ctrl+Alt+Del: The old classic shortcut will instantly take you to your task manager. Here only your password will unlock your computer. Again not great if you want to show your boss you're actually working
If you want to go even more covert there are a number of applications you can download that will entirely cover your tracks. Use programs such as Hide My Windows or Clicky Gone that offer various keyboard shortcuts to hide your activity.
Rugby World Cup:
How to watch outside of UK
If you're out of the country while a match is on and can't get access to local coverage you can still use ITV Player if you're on a VPN. ITV Player is geo-locked to the UK so won't be accessible along normal routes but signing up to a VPN service is the best and easiest way to get around this. It simply installs on your computer and will run in the background. There are plenty of options available ranging from free to a small monthly fee.
Rugby World Cup television fixture schedule (courtesy of itv.com)
Fri 18 Sept – ENGLAND v FIJI (Twickenham) – ITV, 7.25pm (8pm kick-off)
Sat 19 Sept – TONGA v GEORGIA (Kingsholm) – ITV, 11.30am (12pm ko)
Sat 19 Sept – IRELAND v CANADA (Millennium Stadium) – ITV, 2pm (2.30pm ko)
Sat 19 Sept – SOUTH AFRICA v JAPAN (Brighton Community Stadium) – ITV, 4.35pm (4.45pm ko)
Sat 19 Sept – FRANCE v ITALY (Twickenham) – ITV4, 7.15pm (8pm ko)
Sun 20 Sept – SAMOA v USA (Brighton Community Stadium) – ITV, 11.30am (12pm ko)
Sun 20 Sept – WALES v URUGUAY (Millennium Stadium) – ITV, 2pm (2.30pm ko)
Sun 20 Sept – NEW ZEALAND v ARGENTINA (Wembley Stadium) – ITV, 4.30pm (4.45pm ko)
Wed 23 Sept – SCOTLAND v JAPAN (Kingsholm) – ITV, 2pm (2.30pm ko)
Wed 23 Sept – AUSTRALIA v FIJI (Millennium Stadium) – ITV, 4.30pm (4.45pm ko)
Wed 23 Sept – FRANCE v ROMANIA (Olympic Stadium, 8pm) – ITV4, 7.30pm (8pm ko)
Thur 24 Sept – NEW ZEALAND v NAMIBIA (Olympic Stadium) – ITV, 7.30pm (8pm ko)
Fri 25 Sept – ARGENTINA v GEORGIA (Kingsholm) – ITV4, 4.15pm (4.45pm ko)
Sat 26 Sept – ITALY v CANADA (Elland Road) – ITV, 2pm (2.30pm ko)
Sat 26 Sept – SOUTH AFRICA v SAMOA (Villa Park) – ITV, 4.35pm (4.45pm ko)
Sat 26 Sept – ENGLAND v WALES (Twickenham) – ITV, 7.15pm (8pm ko)
Sun 27 Sept – AUSTRALIA v URUGUAY (Villa Park) – ITV, 11.30am (12pm ko)
Sun 27 Sept – SCOTLAND v USA (Elland Road) – ITV, 2pm (2.30pm ko)
Sun 27 Sept – IRELAND v ROMANIA – (Wembley) – ITV, 4.30pm (4.45pm ko)
Tues 29 Sept – TONGA v NAMIBIA (Sandy Park) – ITV4, 4.15pm (4.45pm ko)
Thur 1 Oct – WALES v FIJI (Millennium Stadium) – ITV, 4pm (4.45pm ko)
Thur 1 Oct – FRANCE v CANADA (Stadiummk) – ITV4, 7.30pm (8pm ko)
Fri 2 Oct – NEW ZEALAND v GEORGIA (Millennium Stadium) – ITV, 7.30pm (8pm ko)
Sat 3 Oct – SAMOA v JAPAN (Stadiummk) – ITV, 2pm (2.30pm ko)
Sat 3 Oct – SOUTH AFRICA v SCOTLAND (St James Park) – ITV, 4.20pm (4.45pm ko)
Sat 3 Oct – ENGLAND v AUSTRALIA (Twickenham) – ITV, 7.15pm (8pm ko)
Sun 4 Oct – ARGENTINA v TONGA (Leicester City Stadium) – ITV, 2pm (2.30pm ko)
Sun 4 Oct – IRELAND v ITALY (Olympic Stadium) – ITV, 4.20pm (4.45pm ko)
Tues 6 Oct – CANADA v ROMANIA (Leicester City Stadium) – ITV4, 4.15pm (4.45pm ko)
Tues 6 Oct – FIJI v URUGUAY (Stadiummk) – ITV4, 7.30pm (8pm ko)
Wed 7 Oct – SOUTH AFRICA v USA (Olympic Stadium) – ITV, 4pm (4.45pm ko)
Wed 7 Oct – NAMIBIA v GEORGIA (Sandy Park) – ITV4, 7.30pm (8pm ko)
Fri 9 Oct – NEW ZEALAND v TONGA (St James Park) – ITV4, 7.30pm (8pm ko)
Sat 10 Oct – SAMOA v SCOTLAND (St James Park) – ITV, 2pm (2.30pm ko)
Sat 10 Oct – AUSTRALIA v WALES (Twickenham) – ITV, 4.30pm (4.45pm ko)
Sat 10 Oct – ENGLAND v URUGUAY (Manchester City Stadium) – ITV, 7.15pm (8pm ko)
Sun 11 Oct – ARGENTINA v NAMIBIA (Leicester City Stadium) – ITV, 11.30am (12pm ko)
Sun 11 Oct – ITALY v ROMANIA (Sandy Park) – ITV, 2.10pm (2.30pm ko)
Sun 11 Oct – FRANCE v IRELAND (Millennium Stadium) – ITV, 4.20pm (4.45pm ko)
Sun 11 Oct – USA v JAPAN (Kingsholm) – ITV4, 7.30pm (8pm ko)
Rugby World Cup knock-out stages:
Sat 17 Oct – QUARTER FINAL 1 (Twickenham) – ITV, 3pm (4pm ko)
Sat 17 Oct – QUARTER FINAL 2 (Millennium Stadium) – ITV, 7.30pm (8pm ko)
Sun 18 Oct – QUARTER FINAL 3 (Millennium Stadium) – ITV, 12.30pm (1pm ko)
Sun 18 Oct – QUARTER FINAL 4 (Twickenham) – ITV, 3.15pm (4pm ko)
Sat 24 Oct – SEMI FINAL 1 (Twickenham) – ITV, 3pm (4pm ko)
Sun 25 Oct – SEMI FINAL 2 (Twickenham) – ITV, 3pm (4pm ko)
Fri 30 Oct – BRONZE FINAL (Olympic Stadium) – ITV, 7.30pm (8pm ko)
Sat 31 Oct – FINAL (Twickenham) – ITV, 3pm (4pm ko)