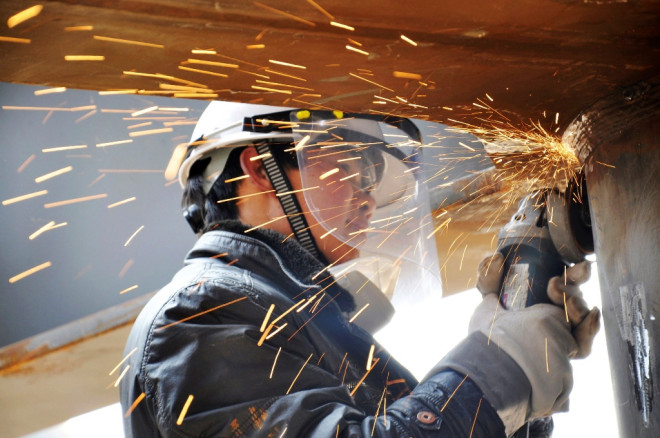 Business activity across emerging-market economies expanded at its slowest pace in five months in February, pulled down by weaker manufacturing in the big developing countries such as China and Russia, according to a survey.
HSBC's composite emerging markets index of manufacturing and services purchasing managers' surveys slipped for the third straight month to 51.1 in February. The reading remained under the 2013 average of 51.7 and way below a long-run level of 54.0.
The February reading remained above the 50 mark that divides expansion from contracting activity.
'Conditions are likely to remain subdued in March, with incoming new business rising at the slowest rate in five months,' HSBC said.
Future Output Index
However, the future output index, which tracks firms' expectations for activity in 12 months' time, struck an 11-month high in February.
'Among the largest emerging markets, China logged the strongest sentiment in 11 months, manufacturing and services combined. Brazil posted the strongest overall output expectations, as it has eight times in the past nine months. Russia held the least positive expectations in February, followed by India.'
China Slowdown
The survey revealed that Chinese factory output stayed below the 50 threshold in February, highlighting an economic slowdown in the world's second-largest economy.
Manufacturing in Russia, India and Brazil hovered just above the 50 level.
February services activity in the biggest emerging markets rose at a slightly stronger pace than in the preceding month, when it dropped to a six-month low.
Murat Ulgen, HSBC's chief economist for eastern Europe and sub-Saharan Africa, said in a statement: "Emerging economies are struggling to gain traction... The Ukraine and Russia standoff could undermine Europe's fledgling recovery, and in turn the global trade cycle."
Pablo Goldberg, HSBC's global head of emerging markets research, said: "... The silver lining is stocks have fallen compared to new orders, so a pickup is possible."
Global Growth
The world's leading economies have set a bold target for global growth.
At a meeting in Sydney last month, G20 finance ministers and central bank governors announced their target to add $2tn (£1.2tn, €1.5tn) to the global economy over a five-year period, in line with the recent recovery following the financial crisis. The Group of 20 major economies account for about 85% of the global economy.