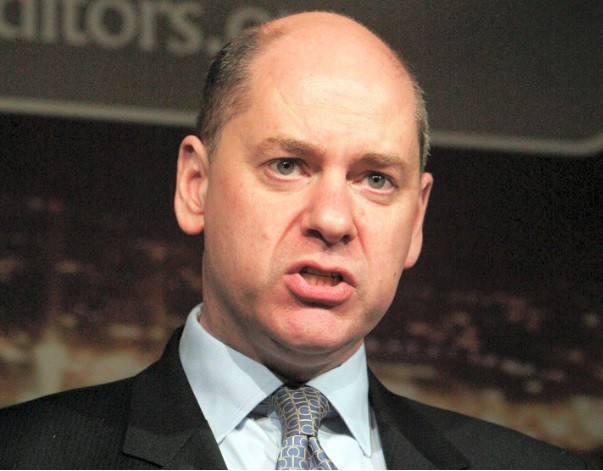 HSBC has hired an ex-spy and head of Britain's domestic intelligence agency MI5, in a bid to help combat financial crime, following the bank's near multi-billion dollar settlement on money-laundering for Mexican drug cartels.
Sir Jonathan Evans will become a director of HSBC Holdings from 6 August this year as well as an independent non-executive Director and a member of the Financial System Vulnerabilities Committee (FSVC).
Evans, 55, has an initial term of three years at the bank and will receive £125,000 a year in the job.
He was MI5's director general for the last six years and has 33-year career in the security service.
His experience includes counterespionage, protection of classified information and the security of critical national infrastructure.
His main focus was, however, counter-terrorism, both international and domestic including, increasingly, initiatives against cyber threats.
Evans was appointed Knight Commander of the Order of the Bath in the 2013 and retired from the Service in last month.
HSBC launched the FSVC in order to provide guidance and advice as to how it will strengthen capabilities and enforce standards in combating financial crime.
In December last year, HSBC was fined a record $1.9bn (£1.2bn / €1.4bn) by US prosecutors for failing to enforce rules designed to prevent the laundering of criminal cash.
The Department of Justice charged the bank with failing to maintain an effective program against money laundering and conduct due diligence on certain accounts.
In documents filed in federal court in Brooklyn, it also charged the bank with violating sanctions laws by doing business with Iran, Libya, Sudan, Burma and Cuba.
HSBC admitted to a breakdown of controls and apologised for its conduct.
"We accept responsibility for our past mistakes. We have said we are profoundly sorry for them, and we do so again. The HSBC of today is a fundamentally different organisation from the one that made those mistakes," Gulliver said at the time.
Since then, HSBC has hired a former US Deputy Attorney General, James Brien Comey Jr, a non-executive director and independent board member, for a three year term. He is also tipped to be nominated by President Barack Obama to become the next FBI director.