HTC's precarious position as a serious player in the smartphone world has just got a little more perilous following mass staff departures and product launch cancelations.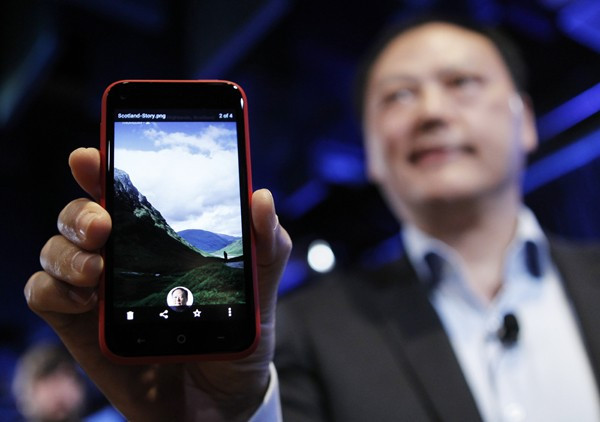 Eight key HTC executives and managers have departed the Taiwanese smartphone company over the past couple of months and the company has delayed the launch of its HTC First smartphone in the UK following negative customer feedback.
HTC is struggling to compete in a smartphone world where it is being squeezed by Samsung and Apple in the high-end of the market and the like of Huawei, ZTE and Lenovo in the budget end of the market.
It's most recent quarterly financial report revealed that profits had fallen to record low levels as tough market conditions and an inability to meet customer demand hit the company's bottom line.
The most high-profile desertion is Kouji Kodera, the company's Chief Product Officer who left last week, as first reported by The Verge. Kodera oversaw overall product strategy and development for the company and the timing of his departure following the recent launch of the high-profile HTC One will not be seen as an endorsement of the company's plans.
Also leaving the company are:
Jason Gordon, Vice President of Global Communications,
Rebecca Rowland, Head of Global Retail
John Starkweather, Head of Digital Marketing
Eric Lin, Product Strategy Manager
Lennard Hoornik, HTC Asia CEO
Elizabeth Griffin, Head of Global Digital Service (according to Engadget)
Greg Fisher, Senior Vice President of Global Marketing (according to TechCrunch)
Just quit
Such a volume of high-profile departures will not instil confidence in investors or shareholders and one of the departees, Eric Lin has made it perfectly clear what he thinks former colleagues should do. In a tweet Lin said: "To all my friends still at HTC - just quit. Leave now. It's tough to do, but you'll be so much happier, I swear."
To all my friends still at @htc - just quit. leave now. it's tough to do, but you'll be so much happier, I swear.
— eric L (@ericlin) May 20, 2013
In a follow-up tweet replying to a comment from one of his followers, Lin admits he still uses a HTC First and that "HTC makes great phones" which suggests the issues at the company come down to management and personnel problems rather than products.
While Lin may be using the HTC First, the company's so-called Facebook Phone, UK users won't be able to get their hands on it any time soon as Facebook has confirmed the phone's launch in the UK will be delayed indefinitely.
Facebook phone
The delay is as a result of negative feedback from those currently using the phone, which is on sale in the US. In a statement to the Guardian, Facebook said: "We're focusing the next few months on adding customisation features that address the feedback we received. While we focus on making Home better, we are going to limit supporting new devices and think it makes a lot of sense for EE and Orange to hold off deploying the HTC First in Europe."
Facebook Home, an app which will essentially turn your phone into a Facebook phone, was launched alongside the HTC First but only supports a very limited number of smartphones. Sales of the First in the US have been disappointing with US carrier AT&T pulling it from sale after just a month.
HTC has launched two phones in western markets in 2013 so far, the HTC First and the flagship HTC One.
The HTC One is easily the best phone launched in the first five months of 2013. That is, if you take reviews on technology blogs as your barometer. The Technorati love the smartphone (as did we) but that, as HTC well knows, is never guaranteed to translate into hard-and-fast sales figures.
Around five million
An unnamed HTC executive (one of the few remaining) has told the Wall Street Journal that sales of the One smartphone are "around five million." What is unclear is whether this is five million consumers buying the phone or five million units sold to retailers and wholesalers.
If it is the former, it is positive news for HTC and the company can do with all the positive news it can get at the moment, having seen profits drop 98% year-on-year in the first quarter of 2013. However it is most likely to be the latter which isn't such good news for HTC and with Samsung reporting this week that it sold 10 million Galaxy S4 smartphones in less than a month, the challenge facing HTC is pretty clear.