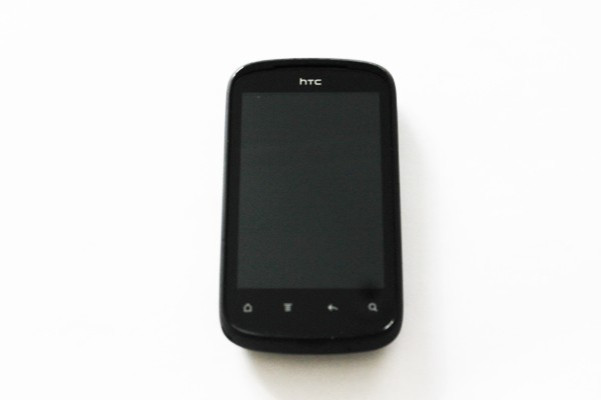 Key Features:
3.2in 320 x 460 TFT LCD screen
600MHz Qualcomm processor
Android 2.3.5
3.15 megapixel camera
101.3 x 59.4 x 12.4mm, 105g
Price as reviewed: £100
Introduction
HTC has always offered a compact Android smartphone as part of its range, and the latest is this line is the HTC Explorer, but despite its adventurous-sounding name and tough-looking exterior, you wouldn't want to be relying on the this phone when traversing the Arctic Circle or even traversing a rather hilly park in central London, as the tough credentials are only surface deep.
The HTC Explorer is one of the smallest Android smartphones available and costing around £100, it will appeal to the budget conscious as well as those taking their first steps into the smartphone world - but is it value for money? Let's find out.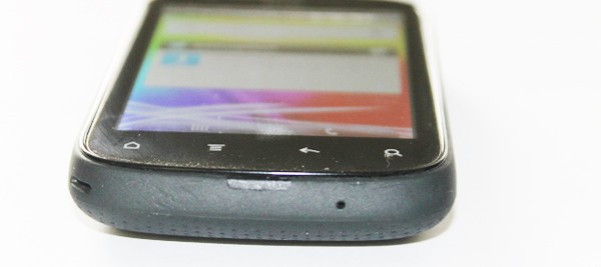 HTC Explorer: Design and Build Quality
The HTC Explorer measures 101.3 x 59.4 x 12.4mm and weighs in at just 105g. While it may look like an average-sized Android phone in the pictures, don't be fooled, in your hand this is about as small as it gets for smartphones. It's so small that those with larger-sized hands will be able to hide it completely within their fists.
The phone features a small 3.2in screen which sits above four capacitive Android buttons for home, menu, back and serarch; all of which are covered with toughened Gorilla Glass. There is a narrow plastic bezel at the top of the screen with a very narrow speaker grille inbetween this and the glass.
There is a small lip all the way around the front of the phone where the textured plastic rear cover joins the front of the phone. This textured back plastic cover, which feels like rubber,comes in a variety of colours though we have only seen the grey version. It offers the feeling of toughness, though we don't imagine it would provide much in the way of protection over a normal rear cover.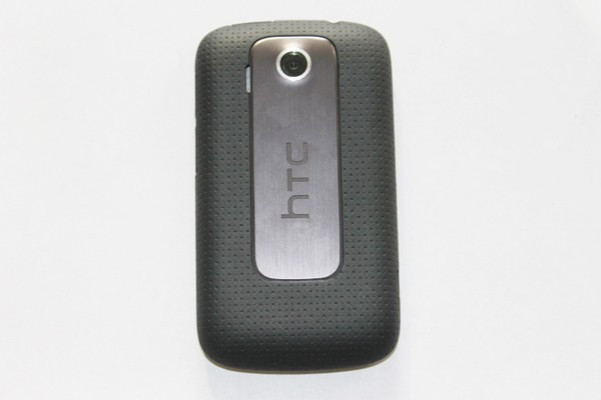 It does however provide decent grip and feels nice in the hand. In the middle of the back cover is metal strip which incorporates the three megapixel camera and a tiny speaker grille. The metal strip adds a touch of the premium, and sits nicely with the look of the rest of the phone.
On the left-hand-edge you will find the Micro USB port for charging and data transfer, though unlike some 'tough' phones, the port is not covered which you might have expected from a smartphone called the Explorer.
On the right-hand edge, you'll find the volume rocker, which is integrated into the back cover but this doesn't cause much problems as there is good feedback from the buttons and they're easy to access single-handed.
Finally, on the top edge you'll find the power button and the headphone jack. The power button is again integrated into the cover but also is easy to access and never failed to respond when pressed. The headphone jack did cause us some problems when using a right-angled headphone plug as the rubber-like cover make it difficult to push in all the way.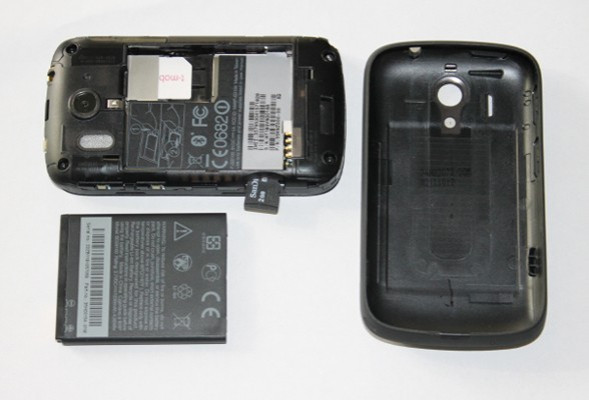 Overall the phone's design is much as you would expect from a phone at this level - tough its build quality is that of a more expensive phone. It is not ugly by any means but it is certainly not striking and along with its small footprint, it probably won't be attracting many admiring glances from onlookers.
One point which should be noted is that the accessories which come in the box are a little paltry. You get a USB-to-micro USB cable, a plug and, that's it. There's no headset included, which would have been nice, especially as this phone is aimed at the budget-conscious customer.
HTC Explorer: Screen and Performance
The HTC Explorer features a 3.2in screen and as you might imagine, you won't want to be watching any movies on a screen this size. The 3.2in display uses the basic TFT-LCD technology and has a resolution of 320 x 460 pixels, giving it a pixel density of around 180ppi.
With this type of LCD display, viewing angles are normally decidedly dodgy, but the screen on the Explorer isn't the worst we've seen and while there is some contrast shift, it's not too bad.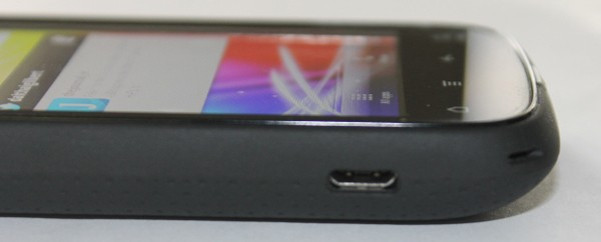 Because of the low pixel density, which is almost identical to the HTC Wildfire S, text on websites and ebooks does appear jagged and when zoomed out fully, text is tough to read without giving yourself a headache.
The screen is however very bright and colours are vivid and a lot punchier than you have any right to expect on a phone at this price point. The capacitive touch screen is also nice and responsive and any lag was down to the processor rather than the screen.
Speaking of which, the Explorer is powered by a Qualcomm Snapdragon S1 processor running at 600MHz which features a Cortex A5 CPU paired with an Adreno GPU. As you would expect performance is not exactly Samsung Galaxy S2-like, though for most uses it functions very adequately indeed.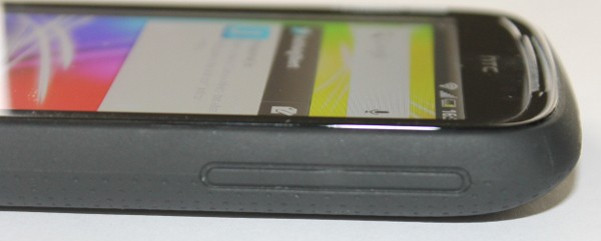 However, once you begin to get into multi-tasking, streaming HD video or trying to play more graphically intensive games, you will run into some lag - though nothing which is too much of a problem.
The Explorer comes with 512MB of RAM which is enough for most tasks, but be warned that it only has 90MB of internal storage. There is a microSD card slot under the cover, and unless you plan on taking just one photo and installing one app, then you will need to invest in one, even if it is only 512MB. The Explorer supports cards up to 32GB.
HTC Explorer: OS and Interface
The HTC Explorer comes with Android 2.3.5 (Gingerbread) which has been overlayed with HTC's Sense UI, version 3.5. The Sense UI has been trimmed down a little to suit the smaller screen but still offers some nice additions to the basic Android interface.
The first tweak you will notice is the lockscreen, which now offers the chance to launch directly into one of four customisable apps, which are automatically set to camera, mail, messages and phone - which we found no reason to change.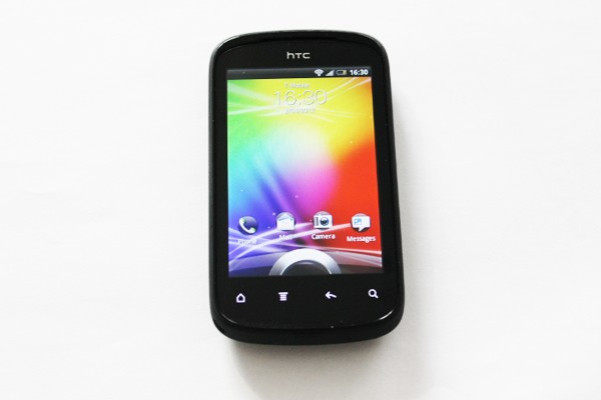 The lockscreen wallpaper however is not customisable and there are no additional ones to download from HTC Hub either, which will annoy those who like to tinker with all aspects of their phones. You do however get a choice of seven homescreens to which you can widgets and/or app shortcuts as well as change the background.
One of the things users will notice is missing is the 3D transitions when swiping through homescreens, but considering the size of the phone and the speed of the processor, we see this as a bonus rather than a failing.
Other than that, HTC's instantly recognisable look and feel is present through features such as its Friend's Stream widget for social media integration and it's iconic clock/weather widget.
One thing to notice however is that because of the screen size, when using the on-screen keyboard things do become very cramped and at times you cannot even see what you are typing.
HTC Explorer: Camera and Battery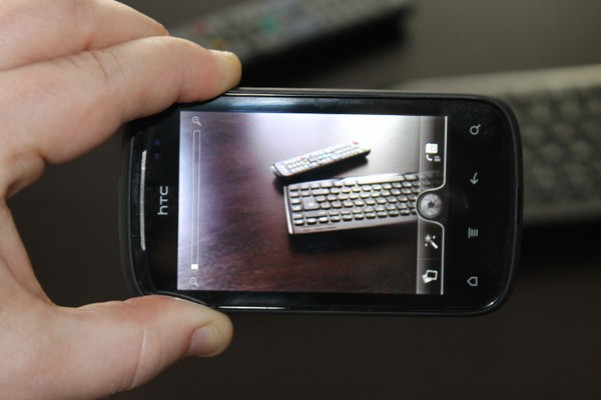 Moving onto the camera, and this is where we really begin to see where HTC has cut costs. The camera features a 3.15 megapixel sensor and is of the fixed focus variety. There is also no LED flash as seen on the Wildfire S, meaning low light image capture is not something you'll want to be doing on a regular basis.
Before we get onto image quality, a word on the camera app itself. HTC has made the most of the room available on the small screen keeping onscreen options to a minimum, and laying things out in a logical and concise manner.
However, no matter how good the interface is, if the results are poor it won't make much difference. And the results on the HTC Explorer are poor. Images lack detail and results are blurry most of the time, not matter how hard we strained to keep the phone steady. The lack of a flash means a lot of noise is added to images if lighting conditions are not perfect.
For quickly grabbing images for Facebook or Twitter, the Explorer's camera is acceptable, however for anything else the results are just not good enough. VGA video can also be captured at 19fps, meaning you'll get choppy results, which should only really be used if you have to.
If the camera is a disappointment, then to make up for it, HTC has managed to include a 1230mAh battery which gives you two full days of typical use - web browsing, phone calls, some gaming, some (short) videos and listening to come music.
Finally the call quality on the HTC Explorer is also decent, with the speaker nice and loud, even when in crowded, noisy locations.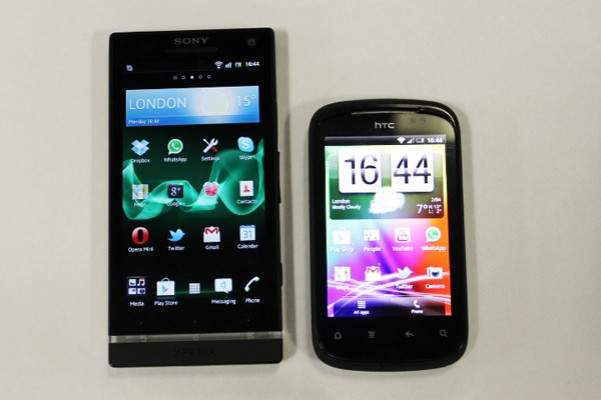 HTC Explorer: Verdict
The HTC Explorer in many ways is an excellent smartphone for those on a budget. Available now for around £100 (if you shop around) you 'll be getting a fully-fledged Android smartphone with a better-than-expected screen and up to two days battery life. However the screen measures just 3.2in, the camera is poor and the processor slow. If you are on a budget or new to smartphones, the HTC Explorer could be perdect for you, however if you are looking for something bigger and more powerful, there are better options out there.
Scores
Screen 7/10
Camera 5/10
Performance 7/10
Design 7/10
Build quality 8/10
Overall 7/10
The Good
Compact size
Decent screen quality
Good value
The Bad
Poor camera
Slow processor
Small screen size