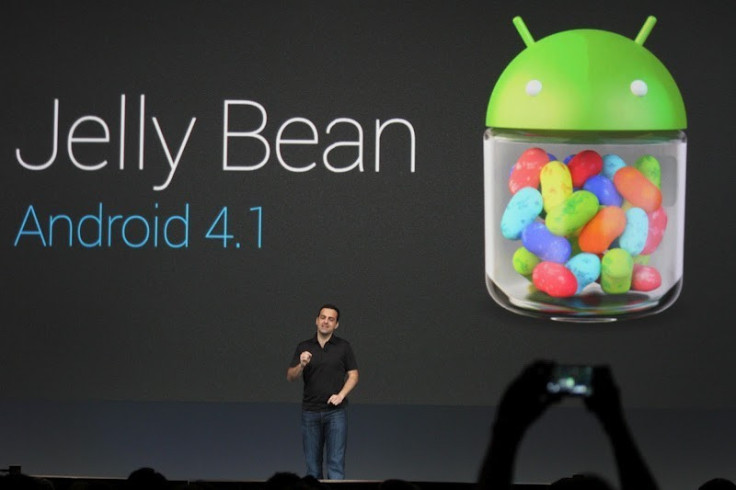 HTC One V, the youngest sibling in the One-series (also comprising One S and One X), finally gets a CyanogenMod 10 (CM10) based Jelly Bean update, thanks to HTC Recognised Contributor jmztaylor. The latest version of Jelly Bean ROM - Android 4.1- is now available for HTC One V, even as the smartphone users wait for the official Jelly Bean update from the handset maker.
It is still uncertain if HTC will officially port the Android 4.1 update to the One V handset. Nevertheless, Android developers have stepped up to the users' rescue with regular custom ROM releases for HTC phones. Though the current release is an experimental version, CM10 custom ROMs are known for their slick performance and extended customisation capabilities. It brings smoother interface, improved and more customisable notifications, Google's intelligent software assistant, advanced voice recognition, offline voice typing, faster browser and more such enhanced features.
There may be a few bugs and issues with this ROM, as it is still under developmental stage. However, users who can no longer wait for the official version, but still want to get a first-hand experience with the latest Jelly Bean software could help themselves with this firmware update.
Here is the complete list of features that are broken or not yet fully functional:
LCD Backlight never turns off
Camera
Camcorder
Prerequisites
The instructions and the ROM provided in this guide are applicable to the HTC One V model only and will not work on any other device. Users are advised not to try this procedure on any other incompatible device, as it could lead to irreparable damage to the device.
IBTimes UK advises users to backup important personal data (bookmarks, contacts, SMS, MMS, APNs and other internet settings) to avoid data loss while installing the Jelly Bean update.
Please ensure that the handset's bootloader is unlocked and ClockworkMod recovery is installed on the phone, before attempting to install this Android 4.1 Jelly Bean update.
How to Install CyanogenMod 10 Based Android 4.1 Jelly Bean Update on HTC One V
1. Download the latest version of the ROM from XDA Developers official thread (download here).
2. Download the Google Apps package here.
3. Without extracting, copy the two zip files downloaded in step 1 and 2 to the SD card on the phone.
4. [Backup Current ROM] To be able to return to your current ROM from CM10, you need a backup of it (this is different than the data backup taken before step 1 as this backs up the whole ROM).
a) Switch off power of your phone. Boot into the Bootloader mode by performing a button sequence. First, press and hold the Volume Down button and then press Power key to turn on device. Now, select RECOVERY from the menu options. To do so, use the Volume buttons to navigate up/down and Power button to select to boot into recovery. Again in Recovery mode, use volume button to scroll up/down and the power button to select.
b) Now, to perform a Nandroid backup, select Backup and Restore and on the next screen, select Backup again. Return to main recovery menu after backup is complete, then hit reboot system now to restart the phone.
5. Download the jbboot.img file from here, which is required to be flashed along with the ROM.

6. Download fastboot here.
7. Extract the Fastboot.zip file to the C: drive on your computer and you will get a folder named Fastboot with four files inside it.
8. Copy the jbboot.img file downloaded in step 5 to the Fastboot folder on C:. You now have 5 files inside it.
9. Switch off power of the phone. Enter fastboot mode. To do this, boot into the bootloader mode first by holding the Volume Down button and then pressing Power key. Now, choose fastboot mode here using the volume buttons to navigate and power button to select. Then connect your phone to the computer after entering fastboot mode.
10. Open Command Prompt on your computer from Start > All Programs > Accessories.
11. Now, type the following commands in command prompt to flash the kernel and press Enter after each command.
cd c:Fastboot
fastboot devices(this is to ensure the phone gets detected. A string of numbers and letters should appear if the phone is properly detected. Else, make sure you have the phone drivers properly installed)
fastboot flash boot jbboot.img
12. After the kernel is flashed, you will see a finished/OKAY message in command prompt.
13. Now, disconnect your phone from the PC.
14. Then, on your phone select 'HBOOT' using the Power button. And then choose 'RECOVERY' to boot into recovery mode.
Use volume buttons to scroll up and down and the power button to select options in bootloader menu and recovery.
15. Select wipe data/factory reset, then tap Yes on next screen to confirm. Wait until the data wipe is complete.
16. Select install zip from sdcard, then hit choose zip from sdcard. Browse and locate the ROM file on the SD card and select it. Confirm installation by clicking Yes - Install _____.zip on the next screen. The ROM should begin installing.
17. Once ROM is installed, tap choose zip from sdcard again, then select the gapps-jb-20120726-signed.zip file to install the Google apps package.
18. After the Gapps installation is done, select go back then hit reboot system now to reboot the phone and boot up into CM10.
NOTE: In order to return to your previous ROM, boot into recovery (as explained in step 4.a), select backup and restore, then choose restore to restore your previous ROM.
CM10, based on Android 4.1 Jelly Bean is now successfully installed on your HTC One V.
[Source: The Android Soul]