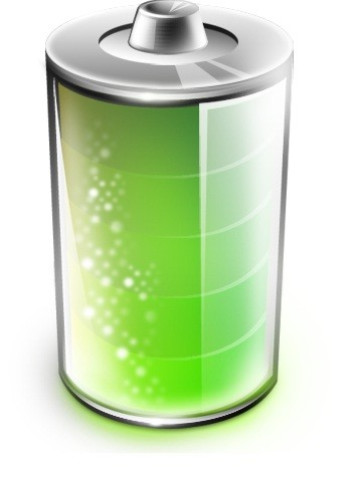 The HTC One X+ is an updated version of the older One X and one of its upgraded features is a larger 2100mAh battery; the One X has an 1800mAh battery. GSM Arena conducted a range of tests on the new phone's battery, to confirm the upgraded battery offered more talk time than the One X.
In the talk time test, the One X+ was pitted against a number of high-end smartphones and delivered an impressive end score of more than 13 hours, which is approximately three hours more than the original phone. The Motorola Razr Maxx (with Ice Cream Sandwich) was on top and lasted eight hours more than the One X+. The good news, however, is the new device lasted significantly longer than other HTC devices.
Other tested devices included the HTC Windows Phone 8X, the Samsung Galaxy S3, the Galaxy S2 and Apple's iPhone 5.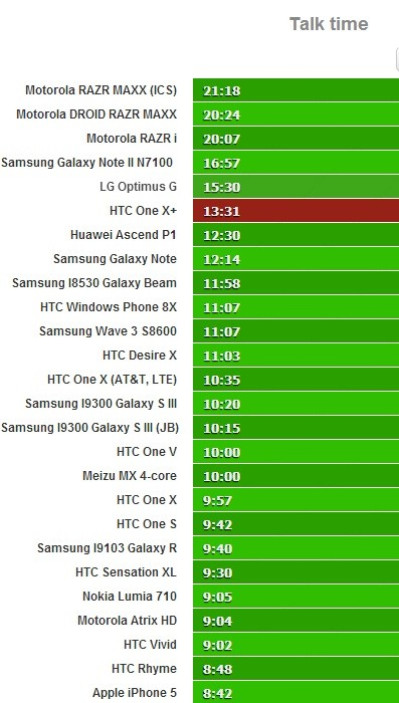 In the web browsing test, the One X+ lasted longer, again, than the One X - eight hours to four hours and eighteen minutes. The One X+ was, again, more efficient in energy use than other phones from the Taiwanese manufacturer. However, the One X+ could not beat the iPhone 5 and its time of 10 hours. Other tested phones were the iPhone 4S, the Galaxy S series of smartphones and the Galaxy Note. The Galaxy S3's Jelly Bean variant delivered browsing time for just more than six hours.
In the video playback battery test, the One X+ did fairly well but rivals such as the iPhone 5, the iPhone 4S, the Razr Maxx, the Galaxy S3, the Note and the Note 2 lasted longer. Interestingly though, the One S lasted about an hour longer than the One X+'s eight hours. The One X, in the same test, struggled and only managed six hours.
Finally, endurance tests suggest the One X+, on a single charge, is capable of running for 44 hours (seven more than the One X). The only issue was that when not in use, the X+ burnt a surprising amount of battery power, something that has been termed a software issue. However, that is offset by the sheer size of the battery capacity.